In today's social media-driven world, it is more important than ever to make your business stand out online. Promotional videos should be an essential part of your marketing mix, as they bring your brand messaging to the world.
But if you want your promotional videos to succeed, what are the key elements they should include? Here, we take an in-depth look at the medium of promotional videos, to help you make your video marketing more successful.
What is a promotional video?
A promotional video, AKA a promo video/marketing video/web video/corporate video, is a video that is specifically designed to inform audiences about your business and what it offers. A promotional video can take several different forms:
Company overview
Behind-the-scenes
Interviews with management and/or staff
Testimonials from customers
Information about a particular product or service you offer
Footage promoting a company
Advertising a special offer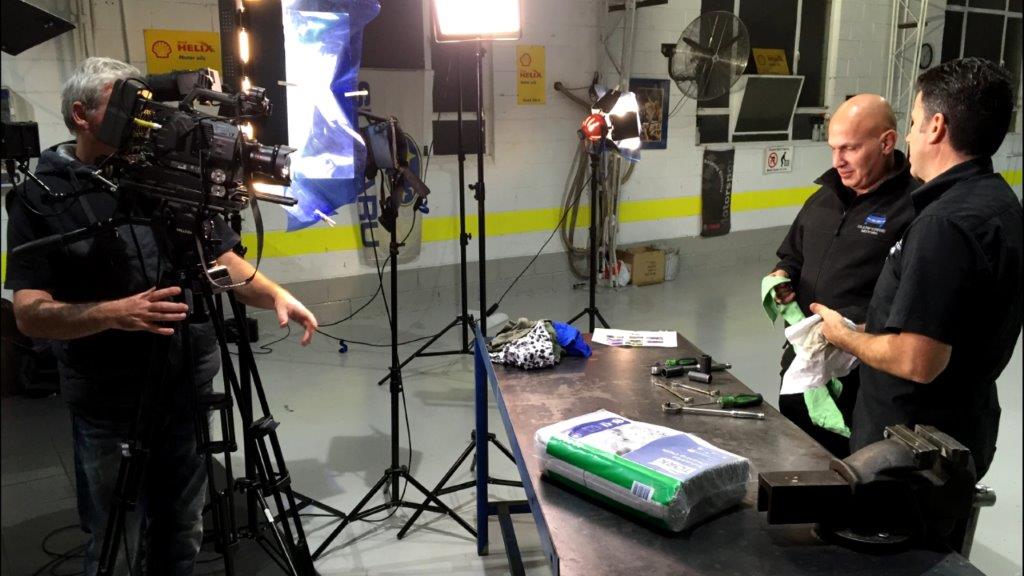 The whole point of a promotional video is to draw people in, reinforce your brand message, and encourage people to trust your business over your competitors. To achieve this, your video needs to emphasise the professionalism of your business and use emotion to create a connection between the viewer and your brand.

Why is video such a successful promotional medium?
Video is reported by marketers to offer an excellent ROI. This is probably due to the consistently increasing popularity of video — 72 per cent of consumers and 59 per cent of executives now prefer to learn about new products via video than written text.
Video has a number of built-in advantages over written text, including footage, animation, music, and graphics. All of these things, when used correctly, can create an engaging story that draws the viewer in, making them want to know more about your brand.
People also want to see the real people behind the brand image — they feel more reassured when they see and hear management, staff, and customers talking about the brand's products and services. They are much more likely to buy into a brand that they trust.
What elements should a promotional video include?
The elements that make up a promotional video can vary and can be used together or separately, mixed and matched…typically more elements mean better viewer engagement but that's certainly not a rule.
Interviews and Vision
Engaging production shoot vision usually comprises of interviews and supporting vision. This is a great way to deliver genuine messages. Information delivered by interviews are more trustworthy over pre-scripted lines or Voice overs, as they can demonstrate knowledge, expertise, passion and personality. To add further authenticity to a videos message you include testimonials from you're your clients. Video testimonials are an integral way to convey non-biased and credible information.
Voice-overs
Voice-over is a great way to get facts across to your audience when combined with engaging, professional footage. A reputable production company will be able to cast the perfect voice artist to capture your brand messaging.
Graphics
You can use graphics in all kinds of imaginative ways in a promotional video. From showing the moving parts of a new product through to animating your company logo, graphics will set your brand apart from the crowd. You can also use graphics to liven up dull information such as graphs or statistics.
Whether you choose to emphasise key messages with still-text pages or take the viewer on a journey with an animated story, graphics form an integral and engaging part of your video.
Music
Music plays a huge part in setting the emotion and pace of a video. Some production music tracks include lyrics and when you find a matching message in the song lyrics you can let that do all the talking. Here's an example of a promotional video using a production music track with lyrics (track kicks in after initial introduction message).

Library Footage
Stock footage clips from libraries such as Shutterstock can add vision that can't be captured by your production team. It may be arial shots over a big city or a scene involving actors that didn't fit in to your budget. There are 1,000s of clips to purchase and 1,000s of reasons to use them.
Originality
No two brands are the same — so no two promotional videos should be, either. An experienced video production company will work with you to create a promotional video that is unique to your business and encapsulates your values.

Where should you use a promotional video?
The first and most obvious place is on your website. A promotional video can give your site's visitors the ideal introduction to your brand. This will also drive more organic traffic to your site — websites with video are 53 times more likely to show up on the first page of Google search results than those without. We recommend getting your corporate video company to create 2 versions of your video; one with your URL and one without. The version without your website address is what you use on your website. There is no point in a call to action sending the viewer to where that are already.  That version may direct them to call or email.
Promotional videos are also ideal for furthering your reach on social media. People are twice as likely to share videos with their friends on social media than any other type of content, so posting video to your brand's social media pages will help to get more people interested in your business.
Conclusion
No business can afford to be without promotional videos in today's extremely competitive online landscape. If you would like more information and advice, our highly experienced team here at Rockmans Creative Media will be happy to help.