03: How Much Does a Professional Video Production Cost ?  How Do I Avoid Blown Out Budgets or Getting Ripped Off ?
A Guide to Everything You Need to Know to Get the Most From Your Video Marketing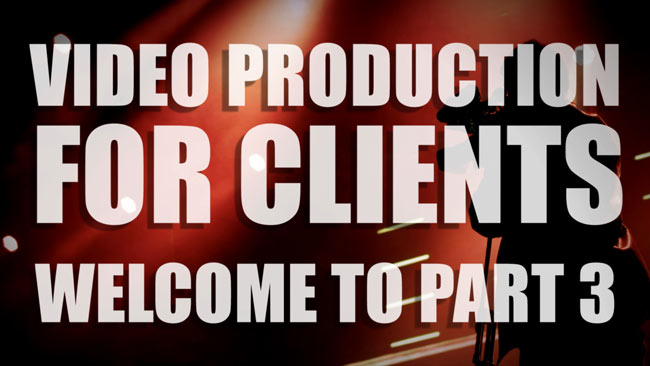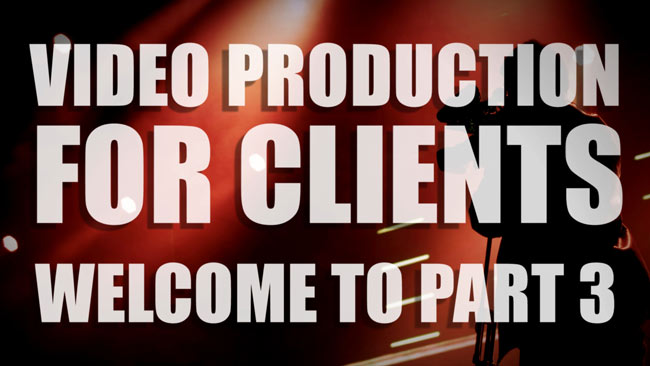 Welcome to Part 3 of Video Production for Clients: Everything you need to know to get the most from your next video Production.
This instalment is probably going to make a lot of the less reputable production companies angry. Because this chapter is all about protecting your butt and saving money.
You'll discover how to stop from being ripped off and the warning signs that you are not getting value for your money.
You'll learn what you can do to keep budgets from being blown out, we'll give you a step by step way to create a brief that will help keep your budget manageable and discover why getting a bargain price might be the biggest rip off of all.
We'll even reveal our price ranges, and in order to be open and honest delve a little into the costs behind the price tag you get presented with at the end. In other words you'll find out how much a video production costs!
But first lets look at what you can do as a client to protect your self from blown budgets, or worse yet being ripped off.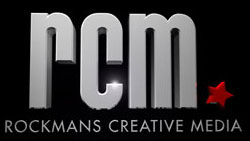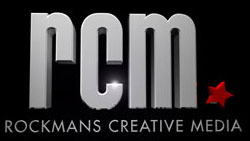 Part 01: Table of Contents:
Each part of the guide has it's own table of contents so you can get the info you want quickly and easily!
How to Keep Budgets Under Control.
Know Your Limits
Firstly, you need to know how much you can afford and how much you are willing to pay.
These two amounts can vary from each other, some times you may be able to afford more than you are initially willing to pay.
Don't tell your Video Production company how much you can afford in the beginning, just how much you are willing to pay – You may be pleasantly surprised with what you can get for your money – and if you need to raise the budget to add some extra value or pizazz then you can always raise the budget.
Get it in Writing
There's a saying that goes " Clear contracts make for strong friendships"
Good communication is key – in fact this will be one of the main themes throughout this guide.
Often (especially for those that are commissioning a video production for the first time) it's hard to know exactly what you want. This can be very dangerous as vague descriptions can lead to miscommunication of what gets delivered, or becomes a production process that goes through too many drafts before the final outcome and blows the budget.
So how do you avoid this mistake if you don't know what you want?
Talk to your Producer about what you do know you want and need in the video, and let them come back with a proposal of what they envision and cost.
Don't be afraid to ask questions, the more you do the better product you are likely to receive – A good producer will ask you as many questions as they feel they need to get a good idea of what you want. Be very suspicious of Yes Men – someone who says "yep got it thanks we'll be in touch" and only asks a few questions!
Don't be afraid to ask questions about the proposal, if you don't understand something, ask – it could save you a world of financial hurt.
Also try to agree on a total cost before production starts and be sure to know what factors will cause the price to change.
Be clear with your chosen video production company on what to expect and what they need from you.
Get the following in writing;
The Budget: Is the quoted budget an estimate only, or part of a package price?
What factors will change the price?
The production schedule: What are the steps of the production process.
What they need from you.
What the production team will communicate/deliver to you at each step
How many revisions you are allowed before it will effect the budget?
What formats the finished product will be delivered on.
What Voice / Music Clearance rights are included (if any) and for how long the license lasts.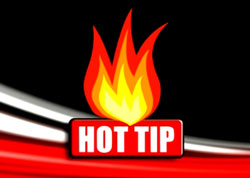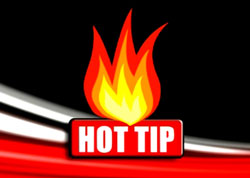 The Creative Brief.
Sometimes telling your production company what you are trying to achieve instead of how to achieve it is the best way to go
– You don't tell a chef how to cook a meal in restaurant, you order what you want to eat.
It's the producers job to understand the language of video – how to most effectively use sound and images to get across your message.
But it's also important to include specifics and parameters for them to work within.
Here's an example:
"We want you to promote our new line of power shakes.
We know our target market is young active mums who still want to stay fit and healthy but don't have much time to exercise. Our research shows that they really identify with empowered mum's who have a strong connection with their kids but still haven't given up their independence.
We would be very much like to re-enforce the green of our brand in the imagery somehow. Please find a list of the benefits and features of our product below…"
Do you see how there's enough relevant information for the Video Production company to stay within the bounds of what's important for the marketing message and brand?
But there's still enough room for the creative to do what they do best and come up with a concept/s that delivers the message in the best way possible?
We Cover the Creative Brief in a lot more detail in Part 5 What To Expect From Your Video Production Company – we've even got a downloadable work sheet that will help you create a great creative brief in no time.
Take me To Part 5!
How to Stop From Being Ripped Off.
One Word: Research
Stick to reputable companies – check out their website, do they have plenty of video examples and testimonials?
Get in touch with some of the companies with videos or testimonials and ask them questions about their experience.
Listen to how they respond to you.
Do they ask plenty of questions to get a good idea of what you want?
Ask them how long they've been in business and their experience as well as their key crew.
Get quotes from different companies: unless you already have reason to trust them and you like working with them – find out what else is out there.
Note: A good client / producer relationship is special – if you already work well together and feel the price is fair you may be better off staying with your preferred production partner.
If you are going to be making many different videos in one go or engaging in several different video jobs – you may be able to negotiate a better price on the promise of giving the Production company all the work.
Hidden Cost and Real Cost.
Video Productions, like all expenses that a company has to pay for, often get selected by the bottom line
"How much does it cost?"
This can be very dangerous thinking, as you may be getting an inferior product.
But conversely, the adage you get what you pay for is not always true – the most expensive is not necessarily the best.
There are many freshly minted graduates from media courses that get themselves a Digital Stills Camera like DSLR, a website and think starting up a corporate video production company is a great way to begin their career.
Sure they may charge cheaper prices but in the long run you pay a very different cost, that of inexperience.
It's like a hiring a mountain guide who's never been on the mountain before, they may have the skills needed to read maps and know a little about the local plants and animals, but unlike an experienced guide who is always on that mountain – they will not know the best routes in the right conditions, the nicest lookouts and the best shortcuts that get you safely to your destination the quickest with the least effort.
How Much Does a Professional Video Production Cost With RCM ?
We've got to admit that this part of the free course was the trickiest of all to write, not because we don't want to reveal our budgets to the competition, (we know our cost vs quality is pretty much unbeatable) but because video production budgets are complex and for most video companies they are also "malleable".
But we discovered that a lot of potential clients just like you, have no idea what a fair price is, leaving them and you in danger of getting ripped off.
So it was important to get this information out – I promise that we'll be 100% honest and divulge what we can.
What we don't divulge is not because of dishonesty but because of complexity- keep reading and you'll see why.
We chose to look at Corporate Promotional Web videos because they are one of the most common videos that get created and also "How much is a corporate video? is one of our most common questions.
The short answer is between $1,800 and $20,000 but we're guessing that doesn't help you too much and you're probably already wondering about the big difference between the lower and upper prices.
You see how much does a video cost is a loaded question.
It's like asking an Architect "how much for a house?"
There are so many variations and ingredients that do or don't go into creating corporate videos.
They might or might not require creative writing, voice overs, actors, graphics, large crews, multiple shoot days, multiple cameras, cranes, complex editing – the list goes on and on.
But that still doesn't answer the question – it's about this point that people just like yourself looking to get a video created start to get frustrated.
So after much thought, we think the best (and most likely only proper) way to give you a solid understanding of corporate video prices, is to show 3 examples of videos that we have created for clients, list what was involved and their all-important price.
You may be surprised.
But just to make it a little fun we've made a little game by putting the information of what went into the video and then costs into drop down boxes.
So here's how to play.
1. Watch the video and then have a guess at the price.
2. Click the Production Description drop down box to see what went into it, and see if you want to change your guess.
3. Then when you're ready to find out the how much it cost, click the Cost drop down box and the Price will be revealed!
Ready?
Let get cracking.
Example One: CMI Presentation Event Video
Let's start with the low end of the price scale.
This presentation event video is a simple shoot and edit production.
Example Two: Sunshine Creek Polo
Next up is a 2 camera video shoot for a promotional web video.
Example Three: RMS Hospitality Cloud
For our last example let's add creative writing and a voice over to the production.
How Close Did You Guess ?
So how did you go? We're betting you were pleasantly surprised and we knew this for 2 reasons.
1. We were all brought up thinking that only the most successful companies could afford television commercials, so we naturally think that video productions with high production values cost the earth.
This is actually an advantage that companies have at the moment, they can grow their brand value, make a big splash with their market and it doesn't have to cost very much at all.
2. At RCM we're not greedy, and are very conscious about delivering the perfect balance of biggest bang for buck
-Videos that don't cost the earth, but have professional broadcast production values.
Shameless Plug!
Here at Rockmans Creative Media, we're not just about the balance between price and quality.
We understand that we're in a service industry – and we think the most important service we can provide is peace of mind.
Peace of mind that your brand is in good hands.
Peace of mind that we will communicate with you clearly so you know whats going on every step of the way.
And peace of mind that there's no risk on your behalf.
If the video/s we create for you don't meet your expectations..
If we haven't taken care of your brand…
If you think we fell short of what we promised…
…we will not charge you a cent.
But Please note; you will not receive the video/s.
Can't get more fair than that can we?
So if you want peace of mind,
give us a buzz on: 03 9500 0053
Or click the button to get started.
Get Started
Conclusion: Communication & Research are Key !
Phew! We covered a lot today!
But this guide is about delivering you the most value we can (and it's free!)
We didn't want to create quick posts that say "we'll tell you the secret to the universe "and try to fit it into 400 words.
Time for a quick recap.
You learnt that Communication is key.
Let your production company know what you want and find out what to expect.
Know your budget and be clear what you are going to get for that amount.
Get it all in writing!
You discovered the value of a strong brief and what questions to answer yourself to create one.
We looked at how to make sure that your Video Production company is legitimate, and how to tell if they are a good fit for you. You now know that cheap can end up being very expensive and expensive does not always mean quality and lastly we pulled back the curtain to look at 3 Production examples and what they cost the client.
We sincerely hope that what you picked up from this instalment has cleared up some confusion and helps you on your next production.
Don't Miss Part 4!
In our next chapter, it's lights camera action!We're pulling out all the stops and giving you the lowdown about the 3 stages of the Video Production Process – You'll learn just how are video gets created – and the crucial things that need to put into place to make a successful video. You'll also learn about the key members of the crew, and a whole stack more!
Click Here to Find Out How a Video Production is Made!
If you are interested in finding out more about how RCM can help with your Video marketing give us a call or drop us an email.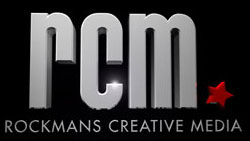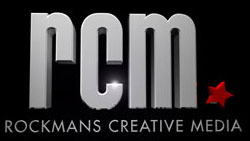 Video Production for Clients Guide Table of Contents:
Here's An Index of Every Chapter:
So you can get the content that interests you the most!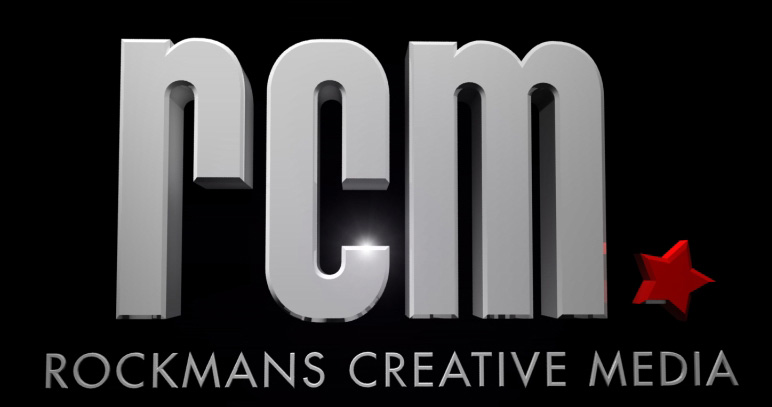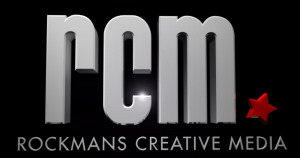 Why Rockmans Creative Media?
Rockmans Creative Media brings a professional skill set and over 18 years ongoing television experience to your video project.
We understand that we are custodians of your brand.
Our videos are unique, and are tailor-made to meet your company objectives.
We know how to produce engaging, attention grabbing and interesting videos.
Email Us At Sales@rockmanscreativemedia.com.au or fill out the contact form.
Or Give Us A Call On 03 9500 0053