4A: The Video Production Process
How Professional Videos are Created.
A Guide to Everything You Need to Know to Get the Most From Your Video Marketing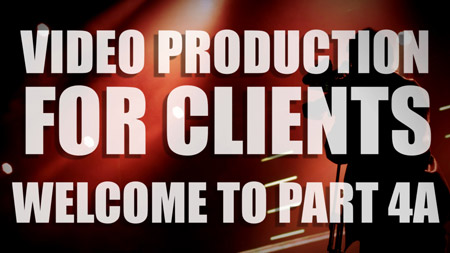 Welcome to the forth instalment of Video Production for Clients: Everything you need to know to get the most from your next Video Production.
In this jam packed 3 part instalment of the guide you'll discover how the 3 phases of the video production process go together to create a final video production. We've noticed that so many Video Production companies just seem to assume that their clients know what's going on, what the various bits of equipment do and what the roles are of the people taking care of their production; unfortunately this is rarely the case.
In response to this we'll be delving into each phase in detail, this is important, as it will arm you with enough information to give you the big picture of what's happening with your video production and why, but even more crucially we'll tell you what practices and elements are critical to a smooth production and great final product.
We'll give you some warning signs to look out for, and showcase some of the key personnel in each phase.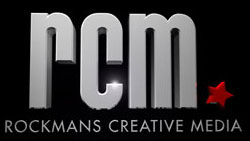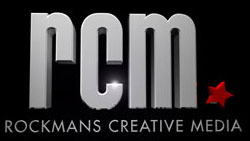 Part 01: Table of Contents:
Each part of the guide has it's own table of contents so you can get the info you want quickly and easily!
Quick Overview – The 3 Phases of the Video Production Process.
Pre-Production:
This is the planning stage where all crew, equipment and other production elements are organised, booked and put in place ready for phases 2 and 3. Depending on the complexity of the production this phase can either be very short or last a few weeks and be very detail intensive.
It should be mentioned that some videos require very little if any pre-production at all.
Production:
This is where the camera rolls and any performances, presentations, and overlay shots are captured to video and sound. This is the phase that most people think about when they think about video, film or TV production. Most of what appears in the final product will come from what is recorded here.
Post-Production:
Post-Production is where all the elements that have been created get put together – it normally involves video editing and audio mastering, but can contain other elements as well.
It's All Production From Start to Finish.
Before we dive into some detail – let's clear up something that can be quite misleading:
Even though the use of the Pre & Post Production labels might make you think that all the production is done in the middle Production Stage – each of the 3 stages are Production stages.
Pre-Production, often incorporates the creation of Scripts, costumes, props, set elements, graphic elements and recording of voice overs to name a few.
Post Production, also often shares in the creation of video graphics, special effects, voice overs, music, and sound effects.
The terms are a bit outdated and come from the days of film production when there were minimal elements to a finished film apart from what was captured on the film camera.
The Pre-Production stage was mainly just planning and post production was mainly just the editing (splicing) of the film into a master reel – The finished product. Sound effects, voice over and music were also added.
OK let's get stuck in!
Phase 1: Pre-Production – Getting All The Ducks in a Row.
At it's most basic level, Pre-Production is getting everything organised and ready for the following two phases. The first stage of the production process is the least glamorous and for those new to Video production often the most under valued. In fact Good Pre-production is a crucial part to a smoothly run and economical production.
We've heard the Pre-Production process described as an exercise in creative problem solving.
By the use of careful strategic planning, forward thinking and pre-emptive action, Pre-Production not only stops problems before they can arise but also can save money.
This is because phase 2: the production phase, is almost always the most costly due to the amount of crew and specialised equipment needed.
A tightly run shooting (filming) schedule often means being able to keep the cost down, it also means that, known possible bottlenecks and stumbling blocks have been dealt with or at least made provision for beforehand.
It's amazing how easy the video production process seems when the Pre-production has been done properly.
The general rule is the more complex the video being created the more Pre-production will be needed.
What Happen's During Pre-Production ?
As every production is unique to itself the following is an example of Pre-Production for a medium to slightly complex video production.
The Brief:
After you (the client) have chosen the Video Production company, the Video Producer (from now on just the Producer) or Account Director (if you are using an advertising agency) would engage with you to find out what you want in terms of your production needs and more importantly what results you want from your Video/s.
[From simplicity's sake, from now on we are going to assume that your are dealing with the Producer.]
From your answers the Producer will go away and create the initial Creative Brief – this may be created in consultation with others such as the Director, Script Writer/Copy Writer, Art Director and Production Manager.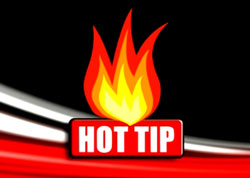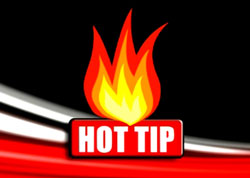 Hot Tip!
This is one of the most critical stages to the production.
The ability of a good producer to ask salient questions to get down to what you need your video to do, can mean the difference of creating a fantastic communication tool for your company or visual filler.
Explaining to your Producer what you are trying to achieve instead of how to achieve it is the best way to go
– You don't tell a chef how to cook a meal in restaurant, you order what you want to eat.
We go over this in more detail in the next Section of the guide: Part 5: What to Demand from a Professional Video Production Company.
The Production Proposal:
Next the Producer will then present the creative brief and/or Production Proposal for your approval.
Depending on the project this could be a multiple part stage.
For example the Producer may come back with a few different ideas for videos that they think achieve the objectives of what you are looking for – and leave it up to you and your company to choose your favorite, and then from there they will create a production schedule and cost.
Or if what you need is more straight forward they may present the full proposal first round.
The Proposal may include rough scripts, or story boards, they're great, but it's crucial at this stage that the final Production Proposal covers the budget with total costs, including, when and which amounts will be due, what factors will cause an increase in the final price.
It should also reference the key dates in the production schedule, and which date you will be expected to approve various elements including how long you will have to do this without causing a delay in final delivery.
Finally the Proposal should include exactly how your videos will be delivered and what format/s
Script Writing, Shot Lists & Story Boards :
Once the Production Proposal has been accepted and if required any payments made, it's all systems go.
Depending on the production the shooting script may need to be finalised by the writer.
The Director and/or the Producer will create a shot list. As it sounds, this is a list of all the shots that the Director know they need to capture in order to create your video.
A complete shot list will actually contain every element that will be needed to create your video.
Think of it as very detailed portioned ingredients list for a recipe.
The Director may also get a story board created – this is a shot by shot static visual presentation of what the video is going to look like (it kind of looks like a comic book).
Production Planning & Organisation :
Once the production team know what needs to go into the video, it's the Producer and / or Production Managers time to plan how they are going to achieve this. As you can imagine the more experienced you are in video production the more effective you are able to think ahead and envision all the things that need to be organised and kept in mind.
We cover this in more detail under the Production Manager found below.
Call Sheet :
The Last element (apart from prepping the equipment) in the Pre-Production Phase is the creation and distribution of the Call Sheet.
One is created for each day of the shoot and contains the address of each location for the day.
Names and contact details of all Key Crew members, as well as emergency numbers and any other salient information that may be needed on the day. It also contains the times that each part of the cast and crew are expected to be on location.
Key Crew
For each production phase we will shine the spot light on Key members of the Crew, in this part you can get to know the Producer and the Production Manager.
The Producer :
Arguably the most important person in the video production process, definitely the most influential.
The Producer is in charge of the entire production process – keeping the Big Picture (the result) in mind.
The Producer needs to make sure the each member of the crew know what they need to do to perform their part in making the video production a reality.
The Producer keeps track of budget, schedule and creative direction.
Depending on the size of the production and how the production company works the creative input a producers has may vary and be shared with the Director/Art Director/ Copywriter.
The Producer is often the main point of contact with you the client. The Buck starts and stops with the Producer.
A Good producer is a very good multi-tasker and an even better communicator – They need to be able to communicate effectively to make sure that everyone is on the same page and are pulling in the same direction.
The Production Manager :
The Production Managers is a Born Organiser – They are part wedding planner, part accountant, part aircraft controller and probably part psychic (or at least part visionary).
The Production Manager has to be able to take the jumble of a jigsaw puzzle, that is a video production, and organise how it will be put together as smoothly and quickly as possible. Not only do they have to think about what will happen, they also have to think about what might happen.
A good Production Manager is a master of the backup plan, and must be able to think on their feet.
Whether done by a Producer or specialist Production Manager, believe us when we say that good production Management Skills are worth their weight in gold.
How Important is Pre-Production ?
Here is an (incomplete) list of tasks, issues and some of their associated factors that a good Production Manager or Producer may need to consider during Pre-Production:
Shoot Dates:
Are there any special things happening on the day of the shoot that might hinder the production?
Strikes, Public holidays, road works, festivals or organised sporting events?
Are all the principal cast available? What time?
Finding and Securing a Location (Location scouting):
What day of the week is the shoot on?
What time? Where will the sun be? Will there be the sound of peak hour traffic?
Is there a building site nearby? Is there a school nearby when do they have lunch, play sport, leave?
Is it below a flight path? Do we need a film permit?
Are there any special clearances or insurance's that need to be arranged?
Is there limited access to power? Is access via a locked gate? Who has the key?
Choosing talent and booking them (Casting):
What are the clients needs? Is the talent fully briefed? Do they know exactly what will be expected of them?
If they are required to eat in front of the camera do they have any special dietary requirements?
Are they aware of all the places the video will be shown and will they give clearance for all of these places?
Do they know what to wear and how to groom appropriately?
If costumes are supplied – are they allergic to certain fabrics / make up?
Can they pronounce the product and company properly?
Do they have any Speech impediments?
Acquiring props and costume /clothes:
What is the dress code? Do the clothes have to re-enforce particular colours (eg: Brand)
Is a green screen being used – are the clothes chosen green screen friendly?
What props are needed?
Finding and securing said props.
Do they need to be insured?
What are the terms of the insurance – do the props need special care or handlers on set?
Are they susceptible to heat (in studio lights can get pretty hot).
Organising transport:
Where are the location/s? Are they easy to find? Parking accessible?
Do meters have to be fed every hour?
Does everyone have the ability to get there on time? (never relying on public transport where possible).
Is the shoot during peak hour?
How much room is needed for equipment?
How long does it take to get the equipment to the location/s and set up?
Is this factored into the shooting schedule realistically?
What's the policy on payment of traffic/parking violations?
Booking crew:
This includes crew for all three production phases.
Are they available to do overtime if needed?
Do they use their own equipment – are they familiar with the operation of all key equipment used?
Are they courteous and low key when need be.
Do they have their own insurance for their own equipment?
What are their contact details?
Any special needs?
Booking equipment and checking for any special needs:
Do the location/s have any special power or access requirements?
Are there spare replacements for those parts of equipment that are known for regular replacement i.e.: batteries, bulbs, filters, tape etc.
Is there adequate lighting for the time of the day that the shoot is happening?
If relying on natural light and having to match shots will the light change dramatically between the start of the shoot and the end?
Is there enough data storage available?
Have all batteries for every piece of equipment been charged?
Are the spares packed and are chargers available during the shoot?
(don't laugh we have heard stories of crews turning up for shoots in the middle of a paddock with flat batteries for their cameras!)
Storyboarding and shot lists:
Are there any camera sequences or special effects that are complicated?
How will they be shot and in what order?
Are there any particular shots that are crucial to the video that may be forgotten and have to be scheduled in?
Test shoots and camera rehearsals:
Sometimes these shoots are needed if a special effect or camera trick are used. Like any other live performance – rehearsals are needed (practice makes perfect)
You see the capturing and operating of the equipment to capture the video is a sort of live performance that gets recorded.
Cast Rehearsals:
If the performance requires it, there may be a need of rehearsal with the cast, the Director and key crew
eg: Choreographer and Camera person.
Composing Music:
If the production requires an original score or jingle written, finding and contracting the composer, negotiating music licence and release, briefing and supervising final edit.
Creation of Call sheet: with points of contact emergency numbers and other relevant insurance.
As you can see there's a lot of things to think about, and most of what was listed are just point form headings – each point may contains many different factors to consider.
Conclusions: Those Who Fail to Plan, Plan to Fail.
We hope you got learned a little about the pre-production Process- remember communication is Key and so is organisation.So do a little digging to make sure that your chosen Production company seems to have these skills covered!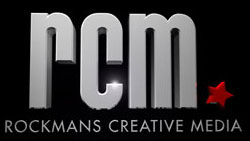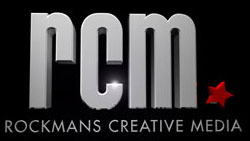 Video Production for Clients Guide Table of Contents:
Here's An Index of Every Chapter:
So you can get the content that interests you the most!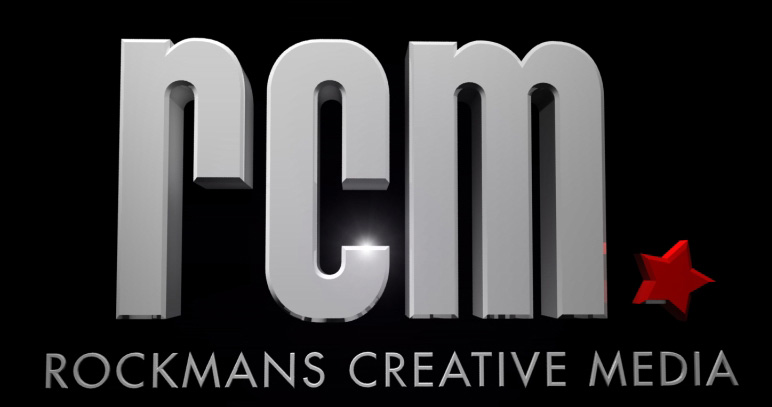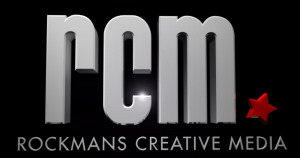 Why Rockmans Creative Media?
Rockmans Creative Media brings a professional skill set and over 18 years ongoing television experience to your video project.
We understand that we are custodians of your brand.
Our videos are unique, and are tailor-made to meet your company objectives.
We know how to produce engaging, attention grabbing and interesting videos.
Email Us At Sales@rockmanscreativemedia.com.au or fill out the contact form.
Or Give Us A Call On 03 9500 0053