7B: How to Leverage Your Completed Videos Part 2
YouTube Marketing Strategy
A Guide to Everything You Need to Know to Get the Most From Your Video Marketing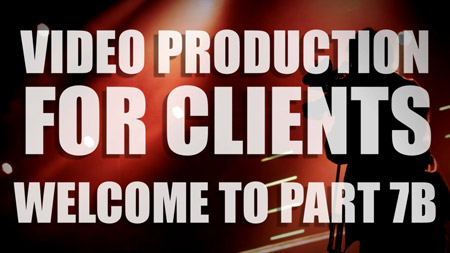 W
elcome to the 2nd part of our chapter on what to do with your completed Videos .
We're going to look at the best YouTube Marketing Strategies and steps you can implement with your videos.
We'll also look at the big mistake most companies are making that are harming their brand and video marketing every day.
Let's get stuck in!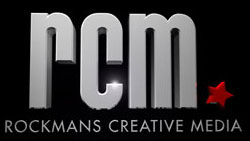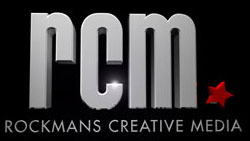 Part 01: Table Of Contents:
Each part of the guide has it's own table of contents so you can get the info you want quickly and easily!
Youtube – The Right Way & the Wrong Way.
There's no denying that YouTube is Big.
It's the giant in the Video Content Space.
It's also the second most used search engine in the world.
You tube has more than 1 billion unique visitors who watch more than 4 billion hours of video per month.
So it makes sense that you should have a solid Youtube marketing strategy- after all, Youtube is a big opportunity for your business but only if you remember to match the medium with the message.
It's fantastic for increasing your brand awareness, building a community, creating discussions built around your brand and adding value to potential customers.
But on the other hand Youtube is rather terrible at sending traffic to your site or driving sales.
YouTube does an amazing job of getting its users to stay on Youtube and consume more videos, the more videos that are consumed the more ads that Youtube can serve to the viewer, the more money they can make.
This means that it's definitely not in YouTube's best interest to send traffic away from Youtube.
Yes there are opportunities to get your site links on the page surrounding the video and even on the video itself – and you should take advantage of that.
But Youtube will never be a good source of traffic to your site – in fact Phil Nottingham of distilled discovered that Youtube provided an average click through rate of 0.72% after analysing 95 of distilled client's Youtube channels.
Hot Tip!
A method that can work well to refer traffic to your site is provide a preview, a section of content or 1 or 2 videos in a series and then send people to your website to see the rest, this is done using a call to action both visually and verbally at the end of the video. Think carefully about what content you could create and what would make the viewer want to go to your site to continue their viewing session.
Getting the Video Platform Balance Right.
So what's the best strategy when it comes to where to host your videos?
Given the fact that Youtube is so terrible at driving sales and sending you traffic where would you prefer would be customers go if they found your product video in Google?
Your site where you can control what they see and reduce any distractions or Youtube – one of the most powerful distraction sites in the web?
Use Youtube for people to discover and learn more about you – to build a relationship of value around the content that you provide.
This is done by creating engaging content that people will seek out and share – or through Trueview the YouTube advertising platform that much like TV gives you opportunities to get your brand in front of your chosen audience to build brand recognition.
Note: This guide is about your Company marketing and selling successfully using video on the internet.
Not about making money on Youtube.
Do people make money directly from YT?
Absolutely, but this is usually from the advertising and sponsorship opportunities that arise from having a large steady audience.
Marketing Your Videos on Youtube – Tips & Best Practices.
Also don't forget the tips in the earlier section "Tips& Best Practices For A Good Video Marketing Campaign. (No matter where your videos are hosted.)
Annotations are Your Friend.
While we are on the topic of planning ahead – make sure you plan for how you want to use Annotations in your videos.
These are clickable areas that you can add titles or just cover an area that you can place on your Youtube videos when and where you need them. Used in conjunction with audio call to action cues, they can be used to drive further action such as watch more of your videos, subscribe to your Youtube channel or send them to your website. The simplest and most common way is to use Youtube to add the text that you desire – but it can cheapen your brand and looks a little tacky – it's better to design for these by adding your own text and elements in your videos that have been scripted for Youtube only and then drawing the annotation area around these elements. To see one of these strategies in action.
Check out our Vlog on The Stay with me technique. And don't forget to add those social media buttons onto your videos, Mobile video ads that include social media buttons drive 36 percent higher engagement."
Make Friends & Engage Your Community.
Speaking of Social Media.. YouTube is also a very, very good social media platform. The content marketing Institute reports that; "Audiences are about 10 times more likely to engage, embed, share, and comment on video content than blogs or related social posts" Getting your users to engage and give feedback that then allows you to engage back is a vital part of social media marketing and what's known as "earned media" (when you get advertising and marketing value without paying). Remember that Twitter, Google + and Facebook all integrate YT's embed code into their sites so that users can view Youtube videos directly from their feeds – meaning when you encourage them to share your video – you are often actually encouraging them to share the video on the platform that they are already viewing from. Here are some of the stats from Part One; The Power Of Video
1 in 5 Twitter users discover videos each day from tweeted links. What's more, two-thirds of Twitter users feel it worth watching videos tweeted by brands (Hubspot) Users sharing video on retail and brand sites chose Facebook 46 percent of the time, with email accounting for 40 percent and Twitter capturing 14 percent of shares. (Invodo) Video is the most shared brand content on Facebook (Zuum)
Don't Shy Away From Giving Youtube Money !
It's not uncommon to get 1000% more CTR's (click through rates) than traditional adwords.
This is due to a combination of different highly focused targeting options that include search, behavioural, location, retargeting and contextual (remember that context is critical). You can use Trueview – Youtube's paid advertising service to get quick punchy content placed as pre-roll content played to users before they watch videos relevant to your market or business. Experimentation is called for – campaigns designed to drive engagement, channel subscriptions and shares can help in longer term marketing opportunities and further social engagement.
Get on the Video Remarketing Bandwagon.
Remarketing also known as retargeting is becoming very popular for very good reason. If you are running a PPC campaign (Pay Per Click) like Adwords – then having a Youtube channel allows you to advertise to anyone who has watched your Youtube videos. The power in this lies in the fact that you can then advertise to them for up to 2 years anywhere they visit that is part of the Google Display Network- which happens to serve ads on more unique websites than any other network – and best of all it's one of the cheapest most effective ways of using adwords – an excellent way to continue to build your brand recognition.
Don't Measure Success by Views.
The video views counter doesn't really measure anything else apart from a page load for the url that contains your video. Instead delve deeper and rather look to see whether your viewers are taking the time to watch the whole video though. Sure it seems logical to assume that your views are audience numbers – but they are useless if 95% of your viewers abandoned your video in the first 5 seconds. Instead use Youtube analytics to check out your estimated minutes watched and average view duration. Study your videos to see what seems to be working and what doesn't, make course corrections on your next production implementing what you learnt.
What are the Alternatives.
In the 2 parts to this chapter,  we have only concentrated on YouTube and Self Hosting videos.
This was a conscious decision because as you can see having got this far – there was a heck of a lot to cover.
But we should mention that YouTube is not the only platform where you can get views, there are many smaller sites – with many specialising in specific genre's or Niches.
Special mention should be made of the new players in the market.
With their mobile oriented content and short durations Vine and Instagram video have captured younger audiences and are doing pretty well for themselves.
To market on these platforms is a whole different ball game all together.
But we thought we'd include these stats to give you an idea of these new players on the scene.
Instagram has over 200 million active users per month, a huge growth when compared to the 30 million users it had in 2012 when Facebook bought it for $1 Billion US Dollars. (Reel SEO)
5 tweets per second contain a Vine link, studies are showing that a branded Vine is four times more likely to be seen than a branded video (7th Chamber)
Vine was the fastest growing app of 2013, expanding its audience by an estimated 403 percent. At the start of 2014 Vine had 40 million members.(small biz trends)
Conclusions : What Did We Learn ?
Welcome to the conclusion – congratulations for getting this far – even if you skipped ahead!
We hope that you got some valuable insights from Part 7.
As a recap we want to re-enforce the following points as we think they are the most important;
Make sure that your planning process for creating your next set of videos includes thought on where they are going to be played and how they should differ accordingly.
If your videos are to help drive conversions or sales – if they about your products or require some previous knowledge about your company and what you do its best to host them on your site.
If you want to build your brand recognition, engage with your audience and help get shares for this content then you're going to need a  Youtube marketing strategy.
If they are going to be hosted on your site think about where on the page they will be and how you can use the elements of the page in harmony with the video in order to maximize actions, conversions and sales.
If they are going to be published on Youtube do your research to make sure the content is relevant to your audience – that it is either informational or educational and design your graphics and layout to include spaces for annotations to drive channel subscriptions and drive views to other related videos that you have published.
Don't be complacent about your videos before they are made and once they are done.
Do research to find out how best to optimise them no matter if you are hosting them on your site or on Youtube.
Spend a little extra time to go the extra mile when it comes to optimising your videos and you'll have a massive advantage on your competition.
Shameless Plug!
No matter which reason you had the video created for in the first place, RCM keep up with today's Video Marketing solutions, employing both tried and true methods as well as cutting edge strategies to make sure your video gets the right exposure for the right reasons at the right time. We pride ourselves on being on budget, on time, and beyond brief. So if you want peace of mind give us a buzz on: 03 9500 0053 Or click the button to get started.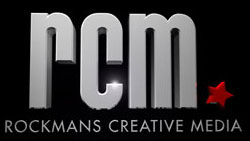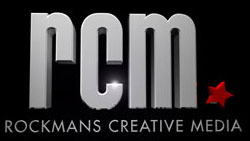 Video Production for Clients Guide Table of Contents:
Here's An Index of Every Chapter:
So you can get the content that interests you the most!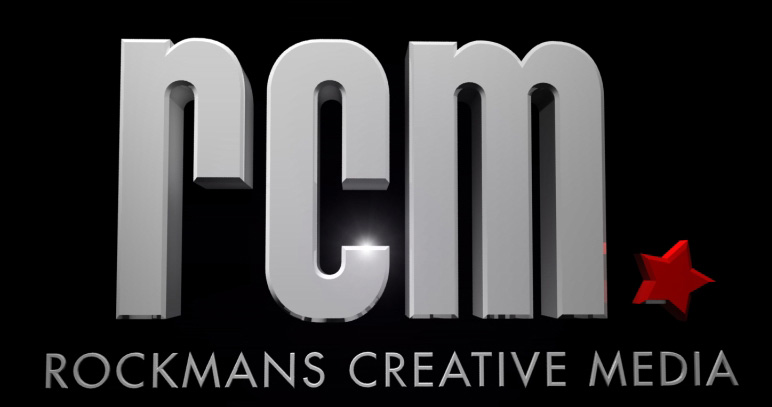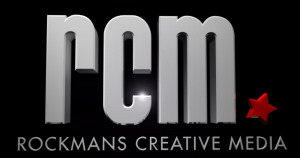 Why Rockmans Creative Media?
Rockmans Creative Media brings a professional skill set and over 18 years ongoing television experience to your video project.
We understand that we are custodians of your brand.
Our videos are unique, and are tailor-made to meet your company objectives.
We know how to produce engaging, attention grabbing and interesting videos.
Email Us At Sales@rockmanscreativemedia.com.au or fill out the contact form.
Or Give Us A Call On 03 9500 0053