9: How to Remove the Stress & the Risk
From Your Next Video Production…
…and an elephant
A Guide to Everything You Need to Know to Get the Most From Your Video Marketing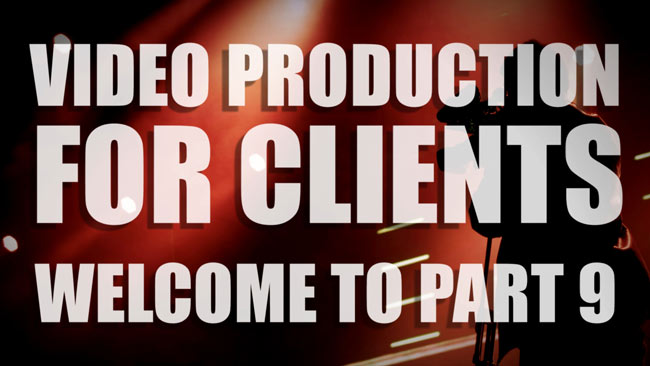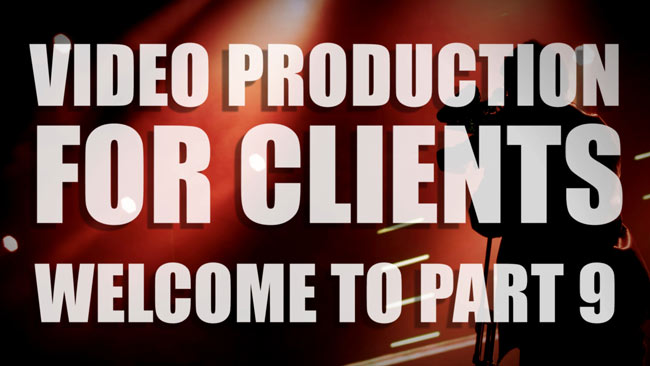 Welcome to 9th part of Video Production for Clients: Everything you need to know to get the most from your next Video Production.
In this instalment, you'll discover how to get rid of worry, lighten your workload, make yourself look good and remove all the risk from your next Melbourne based Video Production.
Yes we know that sounds like hype – but stick with us for the next few minutes and we'll show why it's not!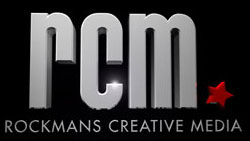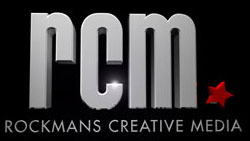 Part 01: Table of Contents:
Each part of the guide has it's own table of contents so you can get the info you want quickly and easily!
The Elephant !
But before we get into it, let's start by being as honest as we can, and talk about the elephant in the room…
Ready?
Here it is.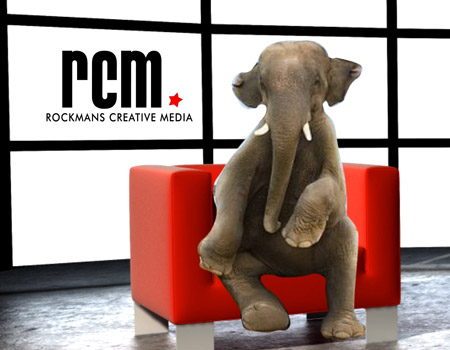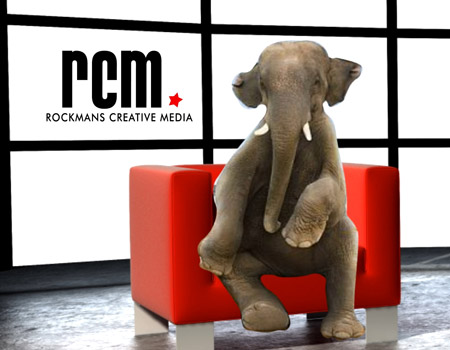 It's our hope that you'll use us for your next Corporate Video production (and many after that once you experience the RCM difference).
We suppose that's obvious – but it's important that we get it out of the way so we can get on with helping you make your decision as comfortable as possible.
And while we are showing you our cards, we should add that the page you're reading now is one of the few pages on this entire site where we are going to focus on trying to convince you that you should use us!
You see, we believe in honest marketing, we believe you're smart enough to make the decision that's right for you, without relying on tricks to get you as a customer.
Which is why, the other parts of this guide, and the vast majority of the other pages on our site are either full of tips and information for you to use on your next production (whether or not you go with us,) and/or they contain examples of our work – after all we'd much rather demonstrate how good we are, instead of just telling you.
Yet this page is different…
…on this page, if you give us the time, we want to tell you why we think we're the best choice if you are looking for a highly professional, creative, Video Production Company that delivers on brief, on time and on budget.
But it's not all about us.
This page is still actually about you – because in the end by using RCM as your production partner you are taking care of yourself and your company's brand and you do it without any risk whatsoever! (but more on that later).
Because as you may have read in our Last chapter – choosing the wrong Production company can be a very damaging exercise.
But if you are not an Australian Company or don't want to find out how to mitigate your risk by choosing RCM, that's totally cool!
Just click here to go to Part 10: Further Learning: Video Production Hints & Tips.
Getting a Video Production Done is Risky.
We Get it! – Choosing A Video Production Company is a pretty daunting task.
We've been servicing Melbourne Companies and Corporations for just short of 10 years and we talk to our clients all the time – we understand what it's like to be in your shoes.
We understand that often there's quite a lot riding on knowing which Corporate Video Production Company to choose.
How do you know who to trust?
Especially if you've been burnt before, either by backyard boys who offered you the world and didn't deliver or worse yet a "Production Company" made up of a bunch of kids barely out of high school who were given a digital SLR for Christmas and now call themselves "Video producers"
(Hey it happens much more than you may think).
Let's face it, there's a lot at risk.
You need your project to be delivered on the due date, to the budget quoted to the brief agreed upon, to the standard that your brand deserves.
Now we don't want to scare you – but depending on the complexity of your production, a lot can go wrong – especially in the hands of amateurs or even semi- professionals (to find out more check out Part 8: Common Video Production Mistakes and Pitfalls).
It's Time to Call in the Professionals.
Strangely enough when Amateurs and Semi-Professionals manage to deliver a product on target without going over time or over budget, it often comes down to dumb luck.
But Professional Video producers make sure it's got nothing to do with luck.
It's about experience and organisation.
It's about planning and communicating.
It's about making use of great equipment and the best talent.
If all of this is in place, then the shoot day seems easy and fun, and the product really shines!
(click here to discover what goes into the 3 main stages of production)
Here at RCM we understand the trust you put on us to take care of your brand.
We understand that the videos that we create can make or break your campaign.
We also understand that getting a video created can seem like a daunting task.
Which is why once you get us to take care of your next production, we become your production partner – working with you to make sure that the end result is better than what you initially expected.
What makes us so confident that we will surpass your expectations?
Two simple but very powerful reasons.
The first is that we love what we do – we take pride in everything we make, which keeps us passionate about each and every project.
The second is we believe our mutli award winning crew are the most experienced you can hire in Melbourne. Josh and the RCM crew are professionals with decades of broadcast experience amongst them and most their Camera Operators still work in TV today.
If you've seen Dancing With The Stars, The Block, AFL, House Rules, Australia's Got Talent, or Master Chef then you've already seen some of our Camera Operators in action!
Overwhelming Proof.
But please don't just take our word for it – we believe our work speaks for itself which is why we have more samples on our site than any of our competitors – take the time to look at our work, we have examples of our videos through-out the site, if you're looking for Corporate videos, training videos, promotional web videos, event videos, or corporate videos – we've got you covered
Don't Just Take Our Word for it !
Also have a look at what our clients have to say…there's a reason why our clients come back to use us again and again.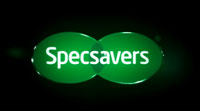 Rockmans Creative Media have produced multiple Training Videos, Presentation Videos and Event Videos
for Specsavers.
Their service is professional and, the end result is of a very high standard… that is why Specsavers continue to use RCM for our in-house video productions. I can recommend Rockmans Creative Media to all large scale businesses with confidence.
Stewart Roussel
Marketing Director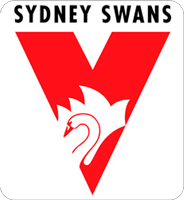 Thank you so much for all your work on the Sydney Swans 25th Anniversary project.
As you know, the feedback has been overwhelmingly positive and I simply couldn't have got it to air without you.
Your preparedness to do whatever had to be done (whenever it needed to be done), along with your talent and expertise ensured we created a remarkable final product that ultimately brought great joy to a lot of people.
Jason Bennet
C.E.O.

Even as a seasoned media professional myself, I am blown away by the variety and breadth of Josh Rockman's media expertise and highly recommend him in all production, web and editing capacities.
Josh – thank you for your professionalism, honesty, inventiveness, and for being such a pleasure to work with!
Mimi Kwa
Little Grommets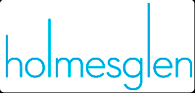 Josh was high energy throughout and flexible in his service delivery.
A creative producer,
he and his team were
a pleasure to work with and highly recommended.
Olwen Bell
Marketing C0-ordinator Holmesglen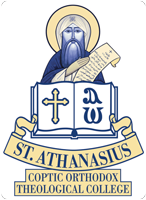 Rockmans listened carefully to our needs and gave us a perfect outcome with which we are proud of.
The reaction and feedback amongst our community and beyond has been overwhelmingly positive.
The turnaround time was rapid and yet of the highest quality. We have no hesitation in recommending Rockmans and look forward to working with them on our next project.
Suriel
Bishop of Melbourne
St Athanasius Coptic Orthodox Theological College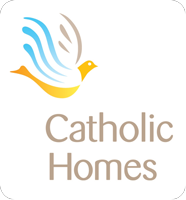 RCM provided creative consulting services to Channel Nine on various occasions for Melbourne made shows such as Hot Seat and Nine News.
RCM also provided broadcast production crews and equipment for Channel Nine's Hay, Hay its Saturday promotions team Sydney. The production shoot took place on Melbourne streets recording Vox-pop interviews.
A Win – Win Situation.
And if you haven't already, then check out the other parts to this guide – it's aimed especially for clients like you who want to get the most out of the videos they commission.
We've put over 35,200 words of some of the best info you'll find on the net into this guide – our intention is to share our knowledge and by doing so prove that we know our stuff!
Our Zero Risk Guarantee – We Stand Behind Our Work !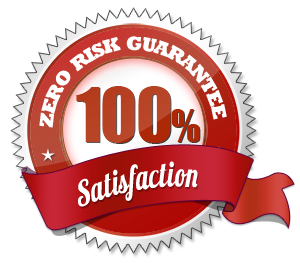 OK – So now you know that we understand your needs.
You now know that we can deliver what we say – (in fact we always deliver what we say).
But let's face it, no matter who you pick to do your next set of videos it's always going to be a risk right?
Wrong.
You see at RCM we believe in Win-Win outcomes.
And we believe in our work so much that we've created a guarantee that will make sure that you risk nothing by using us as your Video Production partner.
If the Video/s we create for you don't meet your expectations..
If we haven't taken care of your brand…
If you think we fell short of what we promised…
…we will not charge you a cent.
But Please note; you will not receive the video/s.
Can't get more fair than that can we?
No More Elephants !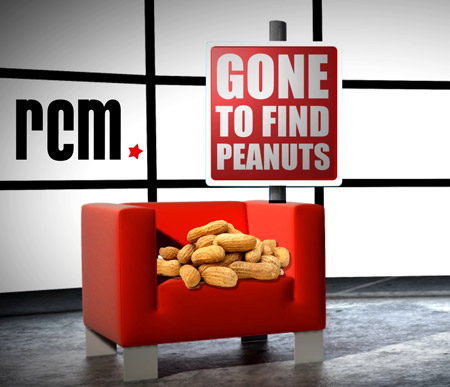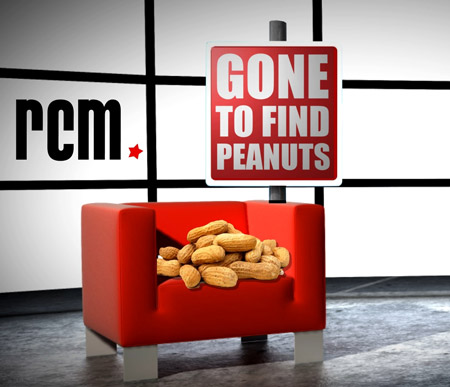 So let's put it all together – and banish the elephant from the room once and for all.
Choosing a Video Production Company is a big decision, you have to be careful who you pick, otherwise you risk;
Blown out budgets
Missed Delivery Dates (sometime massively)
Low quality work that at best does your Brand no favors and at worst can harm do it harm.
 Mental stress from having to work with unprofessional people with big creative egos and bad time management skills.
 Looking bad to your colleagues.
 Completed work that communicates poorly, or misses the brief entirely.
RCM are as professional as you can get – they are Broadcast TV trained and are still successful in TV's highly competitive world.
We pride ourselves on our service – we take you by the hand and know which questions to ask to make sure that your quote is accurate and great value for money.
We proactively make sure that we completely understand the brief and will often suggest ways to make your videos shine even more.
We've been told our passion for what we do is infectious – many of our clients get a real kick out being part of such a fun process.
We have industry leading turnaround times for our completed videos without sacrificing quality, and most importantly our videos get results.
You can make use of all this – and if the completed videos do not meet up to your expectations – you will not owe us a red cent.
The risk is entirely on us.
(but, fair's fair – you won't receive your video/s either).
Thanks for getting this far, we hope that we've convinced you that we are the perfect choice for your next Video Production project.
We scincerely hope we have put your fears and objections to rest.
If we haven't please get in touch and let us know, so we can do our best to get rid of them for you.
If you are ready to get your next Video Project started with us, fantastic! –
Give us a call on 03 9500 0053 or drop us a line in the contact box below so we can get the ball rolling – we promise that we'll take care of your brand as if it's our own.
But Wait There's More !!
In the Tenth and Final Chapter of our Guide you will find an index to a bunch of Videos and Vlog's full of tips, tricks and explanations on the video production process.
You'll discover some cool youtube ticks, understand the flexibility and power of portable green screens, look at how the addition of some not so pricey high end equipment can make your videos look a million bucks and even look at the effect that Logo Animations can have on your brand as well as your videos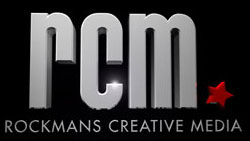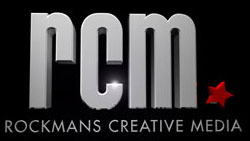 Video Production for Clients Guide Table of Contents:
Here's An Index of Every Chapter:
So you can get the content that interests you the most!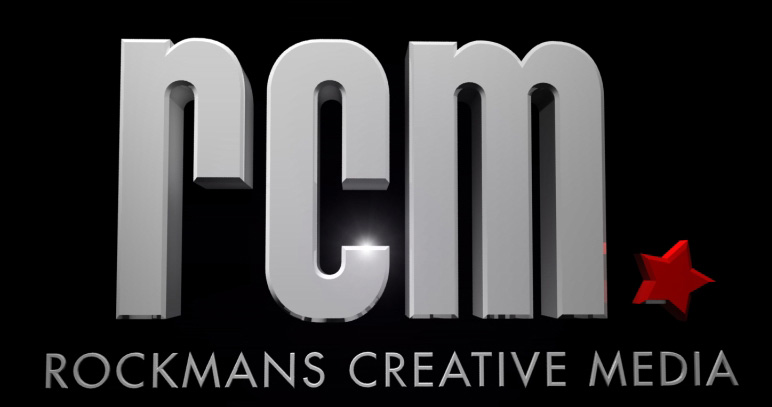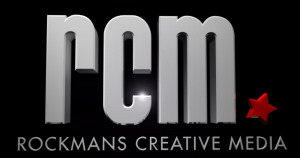 Why Rockmans Creative Media?
Rockmans Creative Media brings a professional skill set and over 18 years ongoing television experience to your video project.
We understand that we are custodians of your brand.
Our videos are unique, and are tailor-made to meet your company objectives.
We know how to produce engaging, attention grabbing and interesting videos.
Email Us At Sales@rockmanscreativemedia.com.au or fill out the contact form.
Or Give Us A Call On 03 9500 0053