Video is one of the most effective marketing tools there is. However, if you really want to get the best return on your investment, you should be looking for ways to cut costs on your corporate video shoot. Here are some ideas for how to make your money go as far as possible when it comes to your professional corporate video production.
Is a professional corporate video shoot within my budget?
There is no question that if you want your business to get noticed in today's overcrowded online marketplace, you need to be using video marketing. A huge 86 per cent of businesses now use video as a marketing tool – and, of these, 87 per cent say that it gives them a positive return on investment (ROI).
Of those businesses not using video as part of their marketing mix, some state that they think it's too expensive. However, professional video production is worth it when you think of the positive impacts it will have on your business. There are a number of important reasons why this is the case:
Video boosts sales. 74 per cent of people who watch a video about a product or service will go on to buy it.
Video builds consumer confidence. People now trust online reviews as much as personal recommendations from family and friends, and 57 per cent of consumers say that they feel more confident making online purchases after watching a video.
Video boosts traffic to your website. If you include a video on a landing page, this can increase conversions by up to 80 per cent.
Video is popular! Nine out of 10 people say that they want to see more video content from brands – as long as the video is high quality. A poor-quality video can give the impression that your business doesn't take its customers seriously, so if you're going to use video marketing, it's worth investing in a professional video shoot.
So, how do you achieve professional-quality video on a budget? Here is a simple strategy for getting the most from your corporate video shoot.
Have more than one idea
The fact is that most business leaders come to a production shoot with only one idea for one video. This is a waste of time and money – so much more can be achieved in a day! If you're going to the trouble of hiring a professional video production company, with all their equipment, why not produce several videos on the same day?
There are numerous video ideas that are quick and relatively simple to produce. These include:
1. Product videos
Whether you want to shoot an explainer video for a single product or showcase several different products in one video, this can easily be achieved in the time it takes to set up and demonstrate the products.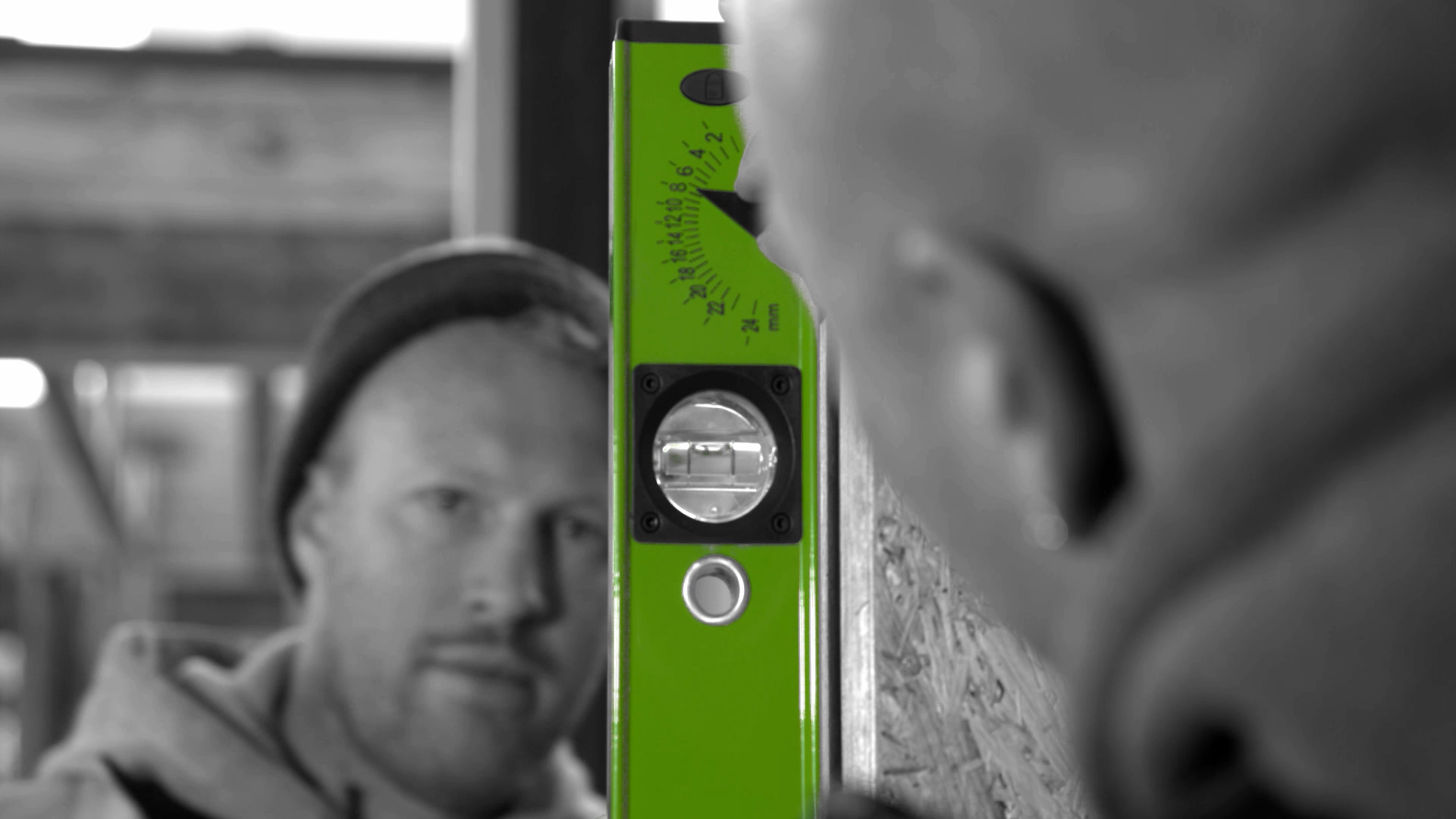 2. Corporate messages
If you're shooting an advertising video or a video for your website, why not also use this time to record some video messages, either for your clients or internally for your staff? You could also create some video profiles of management or get the CEO to tell the history of the company on camera. All of these videos will provide significant interest to your website.
3. Customer testimonials
If some of your customers or clients can be there on the day of your corporate video shoot, this is the ideal opportunity to record some testimonials. Your customers can speak to the camera about their experiences with your company, building trust with people who may be considering purchasing from you.
Here is short case study; RCM were creating 4 marketing videos for a LEVIMATE and were working at a constuction site. We suggested that while on site we could interview workers who had been using the spirit level. The review/testimonial video was quick and simple to capture and the video edit ended up being their most viewed and best marketing video. You can see that video below…

4. Behind-the-scenes videos
If you're shooting your marketing video at your workplace, this gives you a chance to record some behind-the-scenes footage. Customers love authenticity, and this type of video enables them to get a feel for your company culture, helping them to realise that they're purchasing from real people.
It's all about planning
Shooting several marketing videos in one day is easily achievable if you come to the shoot with a definite plan of how you would like to use the day. An experienced production company will be able to advise you on just how much you can achieve in a single day, helping you to get the best possible value for your money. After all, with the online world moving so fast, it makes sense to have a number of videos that you can use over a period of time. The only thing that should limit you is your imagination!
If you would like to find out just what can be achieved on a corporate video shoot, please contact us. The specialist team here at Rockmans Creative Media will be happy to advise you.