Increasing B2B sales with video
In an increasingly competitive marketplace, businesses are all trying to find different ways to make themselves stand out from the crowd and boost B2B sales. Video is a highly effective tool when it comes to increasing your sales and it comes with great ROI.
Here are some of the reasons why video is so effective and why you should be using it as part of your B2B marketing mix.
1. Video is the ideal starting point
Traditionally, an in-person conversation with a salesperson was where the buying journey began. Technology has completely disrupted this model. These days, over 70 per cent of people do their initial research online when making purchase decisions.
This includes business decision-makers. Sixty-five per cent of executives have visited a marketer's website, and 39 per cent have called the marketer by phone, after watching a branded video. These percentages are only likely to increase as younger executives make their way up the career ladder. The millennial generation has grown up with online video and is much more comfortable with the medium than their predecessors.
2. Video is highly versatile
Video to boost B2B sales has a number of advantages over in-person sales demonstrations. It is multi-faceted, using graphics, voiceovers and music, among other production techniques, to help cement your brand messaging in the mind of the customer.
Additionally, there are different types of video you can use to promote your products and services. Some of these include:
Demonstration videos – These give the viewer an insight into how a product or service works and how it can solve their problems.
Brand videos – These tell the story behind your business, helping to create a connection with the viewer. Brand videos involve the viewer in your story, helping to grow brand awareness and build loyalty.
Testimonial videos – These show previous customers talking about your products and services and explaining how your brand has solved problems for them. Testimonial videos build trust by showing real people who have already made the purchase decision the viewer is thinking about.
Live videos – These create a sense of anticipation and exclusivity as they are essentially events that you have to attend at a particular time.
These various types of video are ideal for building a memorable picture in the mind of the customer.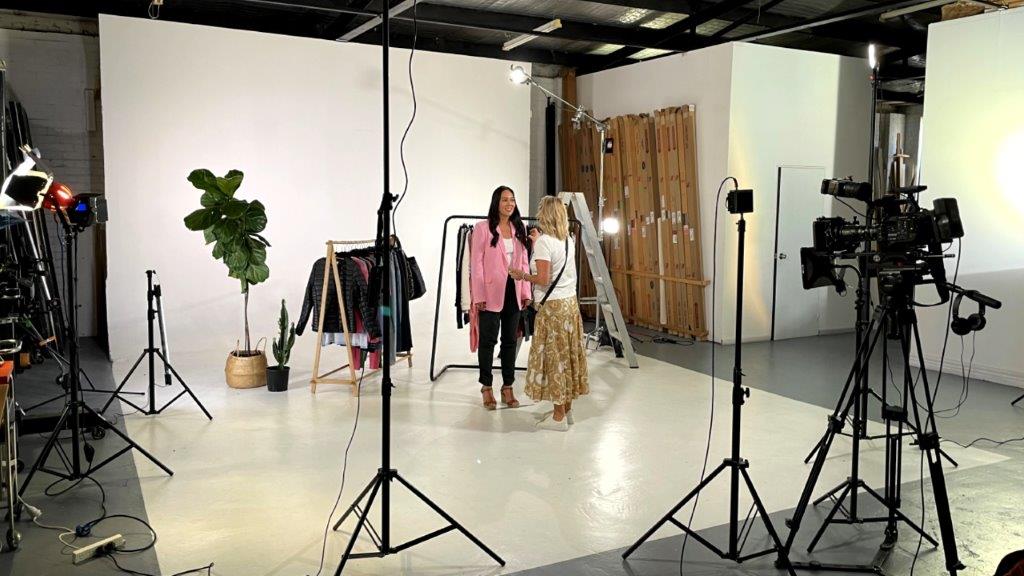 3. Video can be there when you can't
The global Covid-19 pandemic has shown us that we can't always rely on in-person sales. Nobody could have predicted that face-to-face meetings would ever stop. But the pandemic demonstrated just how easily and abruptly this can happen. As a result, marketers turned to video as a means of connecting with their customers when they couldn't be there in person.
The below video for fashion label Betty Basics is the high-end studio version that was born from the home-made video created during the Melbourne lockdown. It uses a combination of a Presenter with photos to demonstrate the range as effectively as if a salesperson was in the room. The home-made campaign was so successful that the label is continuing to use video (now high-end) to boost B2B sales, even though the lockdown is over.

Unlike an in-person meeting, a video never has to be rushed – it can always be viewed by the potential customer at a convenient time. It can also be revisited if the viewer wants to remember or consolidate some of the information.
4. Video leads customers through the sales funnel
Your branded videos can all lead into each other, taking customers through the different stages of the sales funnel and helping you to upsell other products. This second video we produced for Betty Basics feeds into the first. It is marketing a new collection, but it shows how items from the different ranges can be worn together to create some of the looks shown in the video.

5. Video is ideal for social media
These days, all businesses need a strong social media presence – even B2B businesses. Video is the ideal medium for getting you noticed on social channels as posts with video are shared 12 times more than those without. This helps you to grow your brand following and reach new audiences.
This can work extremely well for B2B businesses, which tend to have smaller followings. Your videos can easily be targeted to reach the audiences you need.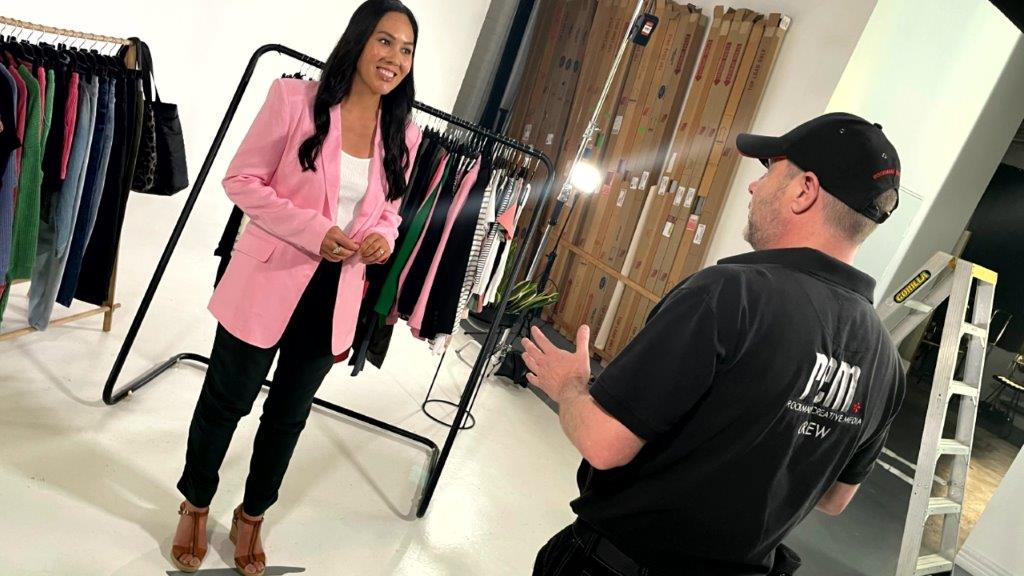 Find out more about using video to boost B2B sales
If you would like more information about how a professional video campaign can boost your B2B sales, please contact us. Our highly experienced team are always happy to help.