How to pick a Melbourne corporate video company
Today's businesses need to be using video in order to remain competitive. But, if you're producing branded video content, you should be very aware of its quality. After all, the quality of your video reflects how much your brand cares about the customer experience.
So, when you're choosing a Melbourne corporate video company, it's important to look at what they're offering to make sure they can provide you with the quality you need. Here are a few elements you need to take a close look at.
1. Experience
It goes without saying that you need to choose a company with plenty of experience. They should have produced a wide range of different corporate videos before and achieved high levels of success with these. Ideally, they should also have experience in broadcast television, as this ensures the team will have the skills and level of professionalism you need. People who work in television are accustomed to extremely tight deadlines and having to produce work of consistently high quality, so you can be sure you'll get a great end product.

2. Portfolio
Any professional corporate video company in Melbourne should be proud to show off its previous work. Make sure you can find plenty of examples of their previous work on their website. These examples should be as varied as possible, showing different industries and showcasing different styles of video production.
As you watch, ask yourself a few questions. How high are the production values? Do they use graphics, music, voiceovers and other important video techniques? Do they tell an effective story, getting to the heart of the brands they're representing? If you're not impressed with what you see, they're probably not the right company for you.
3. Reviews
It's always a good idea to look at what previous customers are saying about a company before you make your decision. Take a look at reviews on Google and Trustpilot. What have people's experiences with this company been like? Would they recommend them to others? If the answer is 'yes', you're probably in safe hands.
4. Blogs
One of the most valuable things a company can offer consumers is advice. Does the company you're considering have a blog? If so, how highly would you rate the quality of their articles? Do they offer plenty of tips and ideas?
A blog is one of the most effective ways a business can showcase its expertise in its field. It also shows potential customers that the company is prepared to offer something for nothing in terms of information and advice. If the business you're considering has a high-quality blog, this should go in their favour when trying to gain your trust.
5. Social Media
Practically all legitimate video production companies have social media accounts these days – but they're not all created equal. Take a good look at what the company is actually talking about on their social pages. Is it all self-promotion and vacuous content? Or do they actually show useful insights, such as photographs of the equipment they use?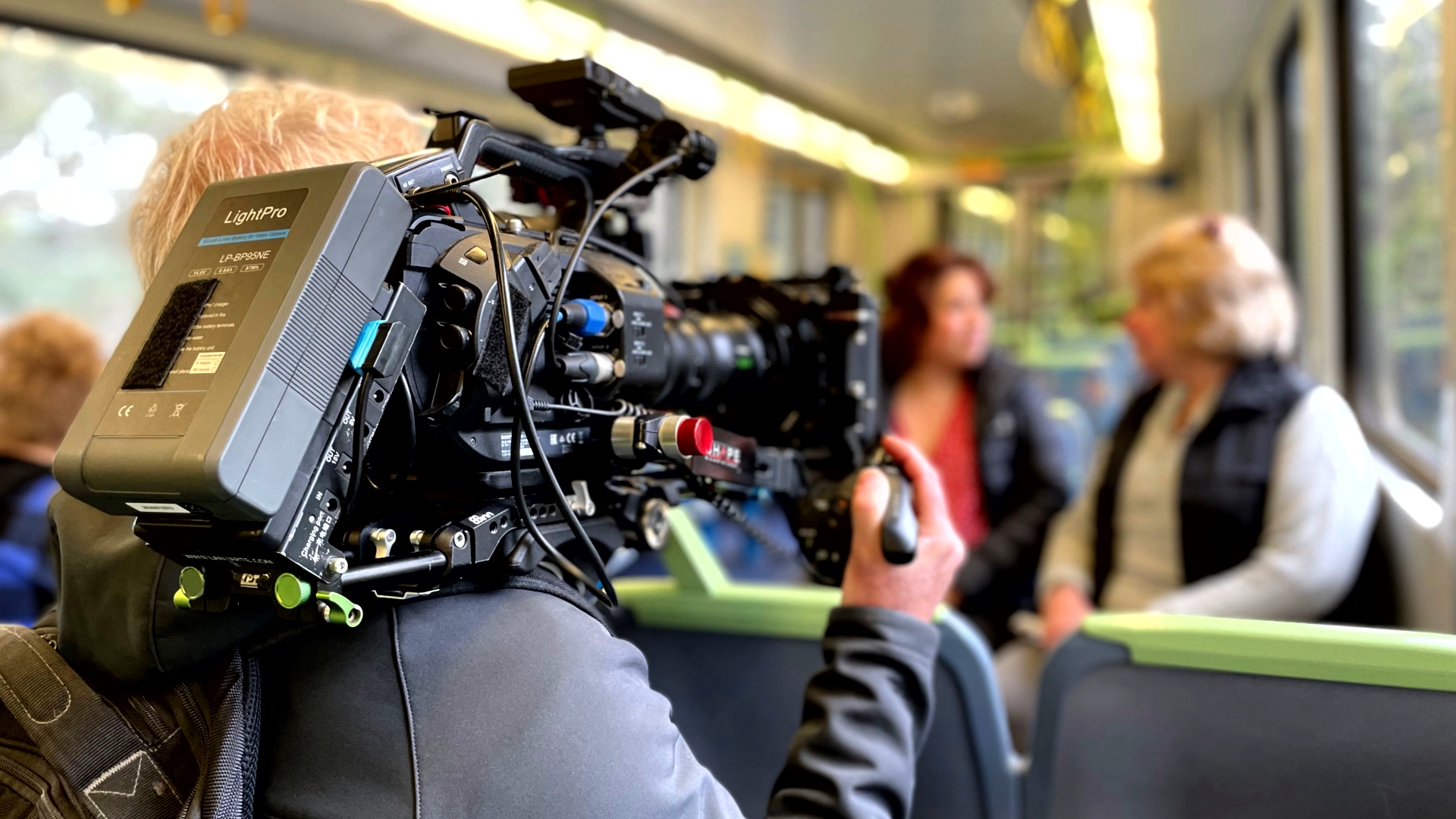 It's important to see a production company's camera equipment before you choose to hire them. Make sure the cameras they use are professional, high-end cameras designed for TV and video production, not just cheap still cameras capturing video. Camera quality will have a huge impact on your finished videos.
6. Guarantee
A guarantee might not be the first thing you think about when choosing a Melbourne video production company, but it's extremely important. A guarantee gives you protection from production companies acting in bad faith. It ensures that your video will be delivered on time and within budget and that it will meet the standards you have agreed to. It should also contain a clause giving you options if the video doesn't meet your expectations.
Find out more about choosing a Melbourne corporate video company
There are a lot of different things you need to consider when choosing the right video production company for your brand. If you'd like more help and advice, the professional team here at Rockmans Creative Media are always happy to help. Please contact us for more information.