Case study videos are big news at the moment. More and more brands in Melbourne and around Australia are using these versatile videos to promote their products and services online. But what exactly are case study videos, and why are case study videos so popular?
Here we take an in-depth look at the case study video, explaining what it is, what elements it incorporates, and the reasons behind its incredible popularity with today's consumers.
What is a case study video?
Publishing a case study video is a way of showing your brand's products or services in action. It focuses on one of your satisfied clients, who explains exactly how your brand has helped them improve their own offering and increase their business success.
At the core of every case study video is the story of a problem which needed solving. The video explains how your product or service has solved this problem for your client, backed up with footage demonstrating your product or service being used by the client.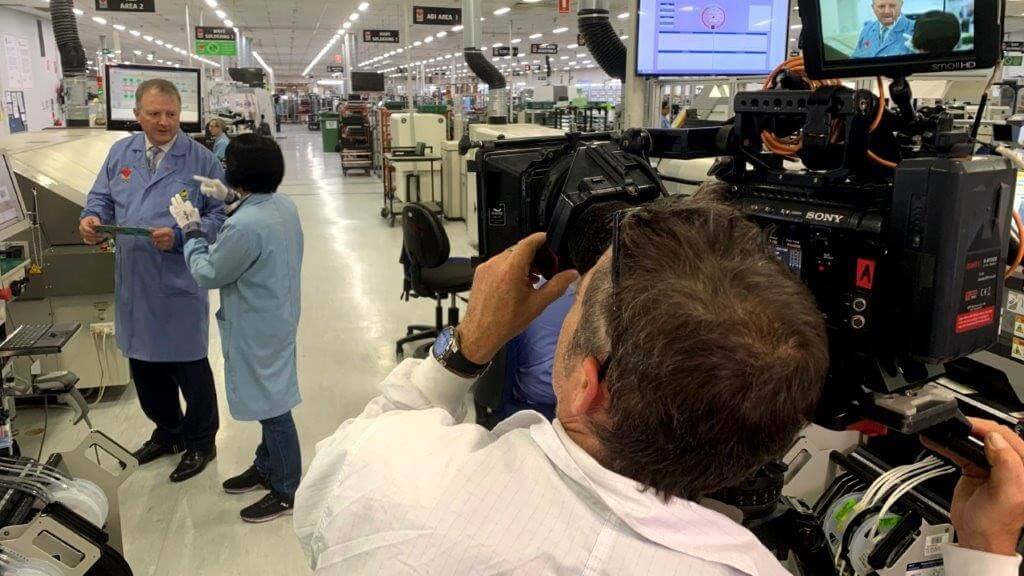 Most case study videos use a combination of storytelling techniques to keep the viewer engaged. Often, a key member of your client's staff team will provide the narrative in an interview along with footage of the client's business. This footage will likely show your product being used within the business. This can also be interspersed with graphics clearly showing your company name, logo and contact details, so your brand message sinks in with the audience.
Example of a case study video: Hawker Richardson
We recently produced the below case study video for the electrical machinery suppliers Hawker Richardson. This shows exactly how all the elements of a case study video come together to create an engaging and informative result.
The breakdown
The video starts with the Managing Director of the client company, GPC Electronics, providing a very short testimonial on camera about how great Hawker Richardson are to work with. A static graphic then shows the Hawker Richardson name and logo, making the brand memorable.
The video then cuts to footage of the client's factory, showing what that company does in general. The video then starts to focus Hawker Richardson machinery being used, with occasional close-ups of the brand logo on the machines to reinforce the message. The interview with the Managing Director plays over this footage, so as he is explaining exactly how Hawker Richardson's products have helped his company to grow, the brand's products can actually be seen in action.
It ends with a longer testimonial before the final shot of the Hawker Richardson logo, along with the company's website and contact details, giving a clear call-to-action.
Why are case study videos so popular?
There are a number of reasons why case study videos are so popular and successful. Here are some of the reasons why this type of video is currently favoured by marketers worldwide:
1. They provide authenticity and promote trust
A case study video is part product video, part review and part testimonial. It shows your products in action while offering the extra reassurance of your satisfied client giving your brand a glowing review.
This is extremely important in terms of how your brand is perceived by the public. 84 percent of people now say they trust online reviews as much as personal recommendations from family, friends and colleagues when making purchase decisions. A review or testimonial is so much more powerful when it is shown in video format rather than text, as it creates an actual human connection with the viewer. The viewer can see and hear your client talking about your brand, which gives the video authenticity. They can also see for themselves that your products work exactly as you claim they do.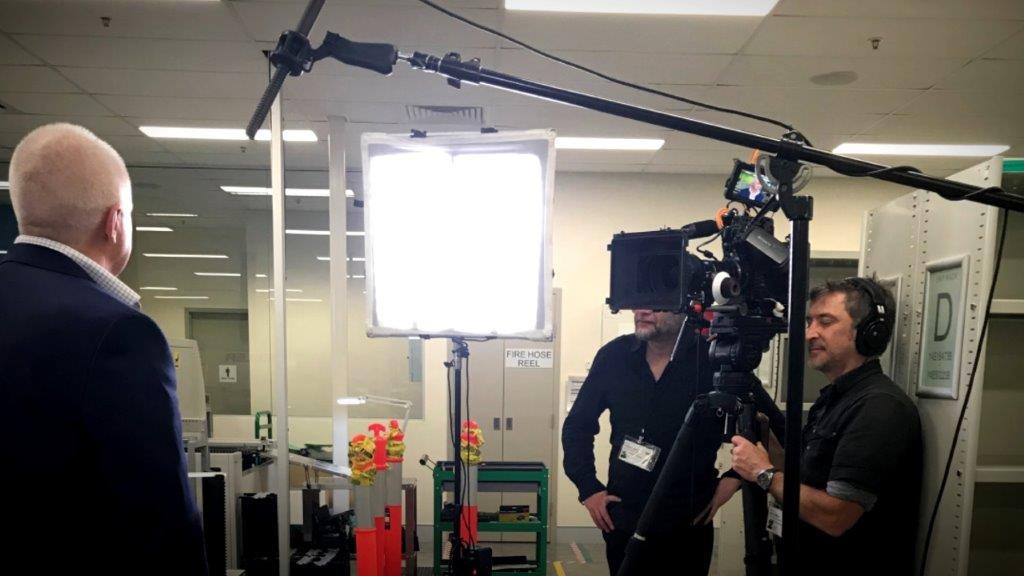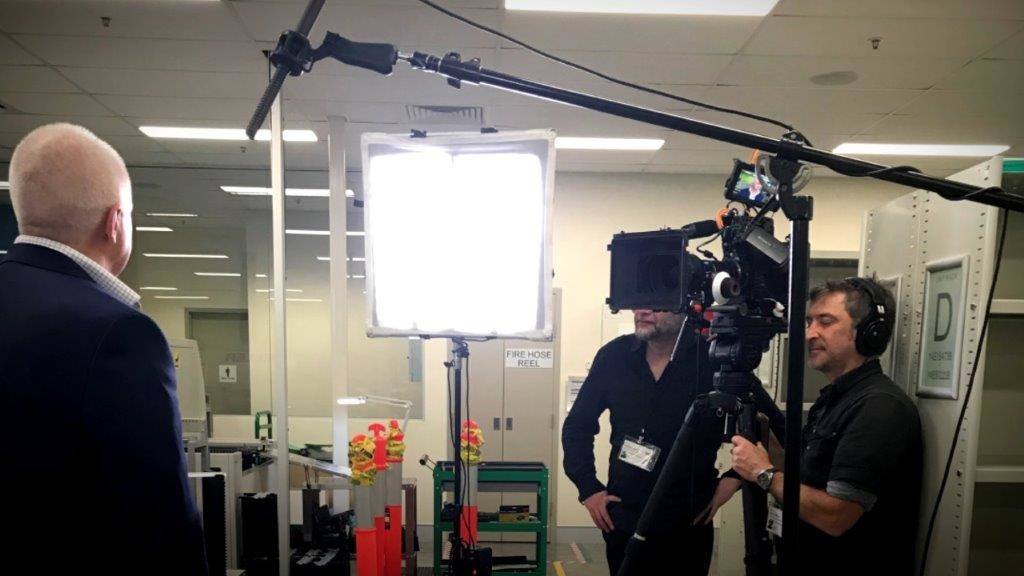 Creating trust is essential as this is what makes consumers develop loyalty to your products. If you produce case study videos that appear trustworthy, potential clients will be more likely to trust your brand and continue to purchase from you.
2. They are particularly effective for B2B as well as B2C sales
55 percent of marketers believe case studies are the most effective way to turn leads into sales. This is an extremely important fact for any business to bear in mind, whether your output is focused on B2C or B2B sales.
Research shows that 72 percent of people prefer to learn about products and services by watching a video rather than reading text. This is also true of 59 percent of business decision makers. Branded videos are so effective that 65 percent of executives have visited a brand's website after watching a marketing video. Case studies are particularly effective here as they show a business which has already benefited from your products or services, demonstrating exactly how your brand has helped them solve a problem to achieve greater success.
If you want your marketing videos to achieve maximum success in the B2B market, case study videos are the way to go!
3. They are ideal for social media as well as your website
Including a case study video on your website is a great tactic as it encourages visitors to stay on your site longer and gives them a deeper insight into your brand. However, case study videos are also ideal for sharing on social media. 53 percent of consumers engage with a brand after watching a social media video about it. Case study videos are particularly engaging as they use a combination of interview, action footage and graphics to tell the story.
Case studies are also ideal for creating "social proof", a concept that is at the heart of social media. Basically, it means people are more likely to take an action if they can see other people are already taking that action. This is how you create a "buzz" around your brand. Visual elements – particularly human faces – provide more effective social proof as they add an extra element of authenticity and create an emotional connection between the viewer and the brand.
This is where case study videos are extremely effective on social media. They tell a relatable story and show a person talking about your brand, making your business seem more "real" to your audience. As more people like and share your video, more of their friends will also want to know what your brand is about.
Conclusion
Case study videos really have all the elements your brand needs for marketing success. They are so many categories of video rolled into one edit: testimonials, reviews, product videos, website videos and social media videos. They provide authentic and trustworthy information from your clients, while at the same time offering promotion for your brand by encouraging other clients to trust in what you're selling. If you would like to find out more about case study videos, or experience what they can do for your business, please start on our home page to contact us, our team will be happy to help.