Startup Marketing Videos Melbourne: Why They're Important for the Success of Your Brand
When you start a business, you need to cut through in a crowded marketplace in order to reach your target customers and convince them to buy your product or service. Startup marketing videos can be one of the most effective ways of doing this.
Here are some of the reasons why Melbourne Startups should be using video marketing, and what makes a successful marketing video for promoting a new business.
Why should startup businesses use video?
Video is a versatile and hugely effective means of communicating with your potential customers. It presents the information you need them to see in an interesting and engaging way. Instead of just offering your audience written text which they might find difficult to understand and boring to read, or still images which can't always explain your product or service properly, video provides them with:
Vision, so they can see your product or service in action
Real people speaking, helping the audience to build a sense of connection and trust in your brand
Text and graphics to reinforce your brand messaging, such as your brand name, logo and contact details
Music to add atmosphere and emotion
Above all this, Startup marketing videos can tell an engaging story, making your audience feel involved with your brand and ensuring they will want to know more.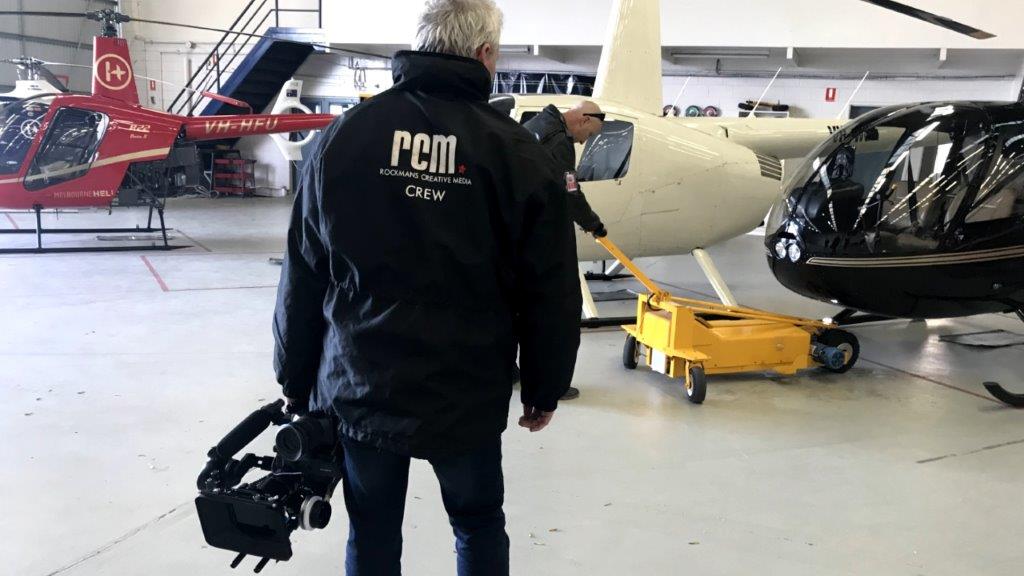 Statistics demonstrate that video marketing has a powerful influence when it comes to helping people make purchase decisions. 64 percent of consumers are more likely to purchase a product or service after watching a video about it.
What makes a good marketing video for a startup business?
A Promotional video is an ideal way of introducing your product or service to your prospective customers. Promotional videos tend to have a clear structure:
Illustrate a problem
Demonstrate the solution (how your product or service solves the problem)
Show how your product or service works
End with a call to action, so the viewer knows what to do next
As an example, this is an explainer video we recently made for startup business; Makeovers in Melbourne.
Startup Marketing Video Example from Rockmans Creative Media on Vimeo.
This video clearly demonstrates the problem (the woman not looking her best and feeling unhappy with her appearance). It then shows the solution (the two presenters knocking at the door and taking the woman for treatments, showing that their service solves the problem). It shows how the service works via the footage of the various treatments and the woman ultimately feeling much more confident and happier with her appearance. Finally, it ends with a clear call to action via graphics reading "Book your experience now", along with the website and email address of the business. This enables the viewer to take the required action and contact the business.
The combination of presenters, footage of the treatments and graphics illustrating the call to action is a winning formula when it comes to getting your message across to your audience. Another advantage of video is that it enables you to put your business in context – for example, the use of helicopters and high-end cars here demonstrates that this is a luxury service.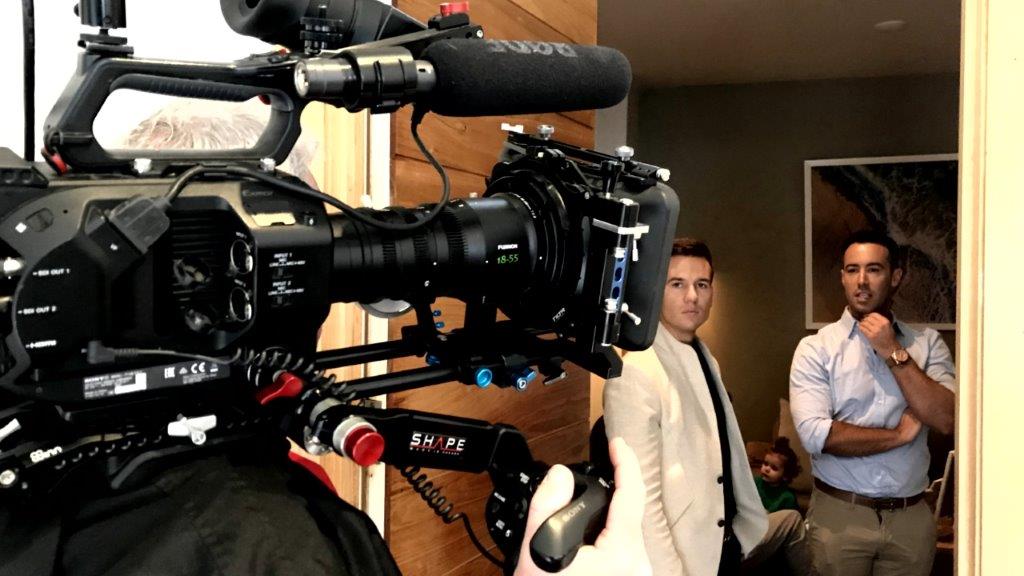 How should you use marketing videos?
Video is an ideal medium to use on your business website. An explainer video such as this would be perfect for a home page, to introduce your business and let visitors to your site know what your brand is all about. Potential customers are also more likely to find your business online if your website includes video – it makes you 53 times more likely to show up on the first page of search results.
You should also share your Promotional video on your social media pages. This will increase your reach, as video posts are shared 12 times more than text and still images combined. This includes branded videos – social media users are happy to share video content from brands as long as they find it interesting.
Find out more about marketing videos for startup businesses
With 87 percent of businesses now using video as a marketing tool, your startup can't afford to be left behind. If you'd like to find out more about startup marketing videos, or want more information about the professional video services we offer, please contact us, and we'll be happy to help.