Video is a hugely powerful tool for businesses. Here we take a look at 6 diverse ways in which businesses can use video to create new opportunities and increase success.
Explainer videos are now a hugely important part of purchase decisions for the majority of consumers. 96 per cent of people have watched an explainer video to find out more about how a product or service works, before they choose to buy. This is highly effective, as 94 per cent of marketers agree that video has helped customers to gain a greater understanding of the products or services they offer.
Video is the ideal medium for explaining a product or service because it is easy to understand. It enables viewers to see your product in action, demonstrating how it works rather than just having them read instructions. This is a genuinely effective technique, as a massive 81 per cent of people have bought a product or service after watching an explainer video.
In today's increasingly competitive marketplace, it is more important than ever for your brand to stand out from the crowd. Here's an example of a short but memorable branding video.
Video enables you to do this by engaging your target audience effectively. It is a highly versatile medium which allows you to create narratives, using graphics, animation and music as well as live action to make your brand message more memorable.
This is why people remember 95 per cent of the information they have seen in a video, compared to 10 per cent of the information they have read. If you want your brand to remain top of mind for as many customers as possible, video is the way forward.
Using video on your website can increase organic traffic from search results to your website by a huge 157 per cent. This is because sites with video are more likely to show up on the first page of search results – visual content makes it 50 times easier to get a first-page ranking.
In addition, visitors to your website will stay on average 88 per cent longer if your site includes video. This allows more time for your brand message to be consolidated, and also makes it more likely that visitors will make a purchase.
There are numerous ways you can include video on your website: as a general introduction to the business and the site, to explain specific products or services, to feature key staff members, or to give a behind-the-scenes insight into daily life at your company.
An increasing number of people now use online customer reviews and testimonials as a way of informing their purchase decisions. 84 per cent of people now say they trust online reviews as much as personal recommendations from friends and family.
Video helps you to increase this trust even further. In a video testimonial, viewers can see and hear the reviewer speaking, so it gives them more confidence that the person is telling the truth. This helps people to feel a personal connection with your brand, building consumer trust and loyalty.
Social media is vital for businesses wanting to reach new audiences, and video is the ideal tool for increasing your social media reach. This is because video content is so popular on social media – it is shared 1200 per cent more than text or images. These shares include videos from brands, with 70 per cent of people having shared a brand's video on social media, and 76 per cent being happy to do so if the video is entertaining enough.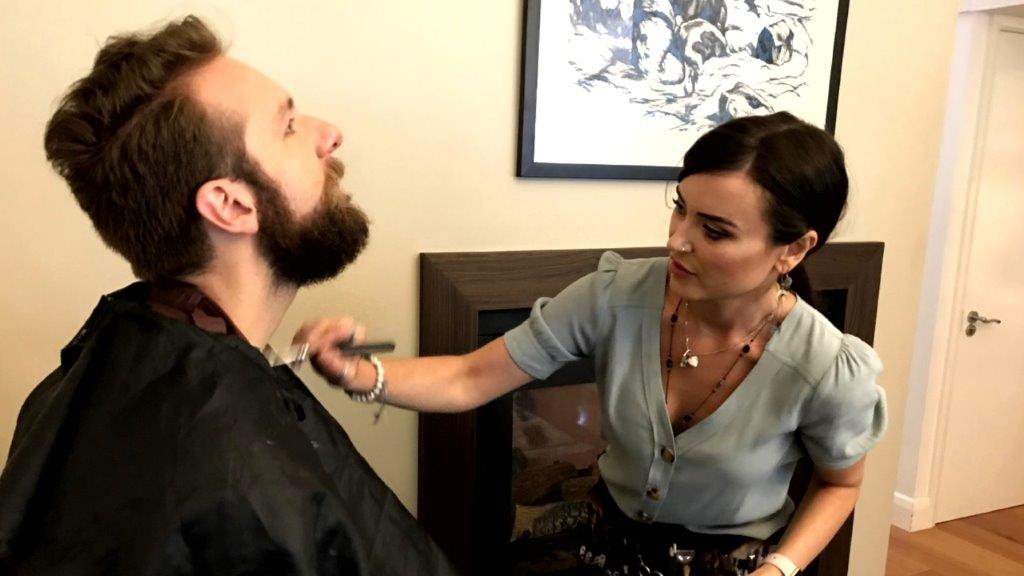 One of the main advantages of video is that it is the ideal medium for mobile. Over 50 per cent of all video content is now watched on mobile devices, which means people can watch video no matter where they are.
This can be hugely advantageous when you are trying to attract customers in your local area. If they are accessing videos while they are out shopping, they will be more drawn to your business, as it will rank more highly if you include video on your website, and therefore customers are more likely to find you over your competitors.
If you would like to find out more about the many ways your business can use video to boost your visibility and increase your market share, please contact us, or begin on our home page. Our experienced team will be happy to help.