In this post we will give you the step by step process to dispute copyrighted music content on YouTube.
Copyright infringement is a big deal online. In a world where original content can so easily be duplicated, it's important to know that we're being protected against the theft of our intellectual property. But there are cases which aren't as simple as they seem. Here's everything you need to know about copyrighted music content on YouTube and how to dispute a copyright claim.
Why music copyright on YouTube matters
Online music and video piracy is a huge problem. YouTube is one of the main platforms where this can occur. In the last few years, the platform has introduced much stricter controls to make sure copyright owners aren't having their property stolen or missing out on revenues that are owed to them.
Obviously, this is a great step forward for creators. But what happens if you already have permission for someone else's music to be used on your video, or your production company has purchased a music licence on your behalf? How can YouTube tell the difference between music that's been stolen and music that's being used completely legally?
How YouTube checks for copyright infringement
When you upload your video to YouTube, it gets checked against a vast database of all the music that has previously been registered on the entire platform. If your music content matches any of the entries, this is known as a Content ID Match. If this happens, you'll receive an email telling you that the music in your video is already owned by someone else.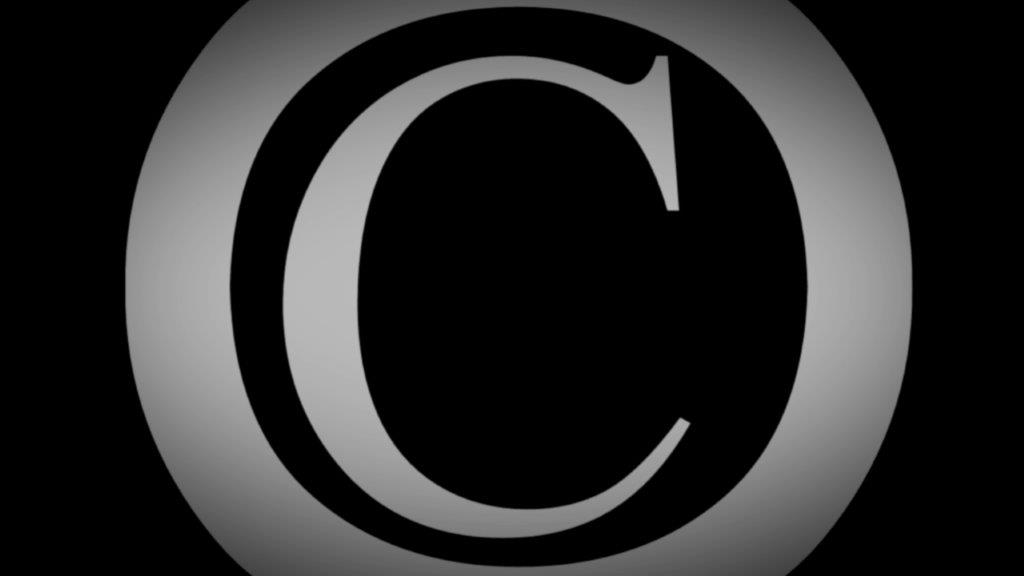 This is fine if you have used the music illegally. But in the case of many professionally-produced videos, the music track has already been licensed for use by the video production company. In these cases, you need to dispute the copyright claim. Neglecting to could have serious consequences for your online marketing.
What happens if you don't dispute a Content ID Match?
This all depends on what the registered owner of the music has decided. In the worst cases, your video could be muted, or even blocked in some or all countries completely.
Most copyright owners aren't this stringent. They will usually allow you to use their music as long as they can make money from it by ads being shown before and during your video.
This may seem like a reasonable compromise but it actually isn't a fair situation at all, for the following reasons:
You legally have permission to use the track so nobody else should be making money from it.
Ads can be off-putting for viewers. This means your message may not reach your target audience as they'll click away from your video.
If your video is promoting your business, it doesn't look professional for it to be interrupted with advertising from a third party, which may not share your company ethos and values.
This is why it's important to dispute the copyright claim so your video can work for you as effectively as it should.
How to dispute copyrighted music content on YouTube
Here are the steps you need to take to ensure your video isn't interrupted by someone else's advertising.
Sign in to YouTube.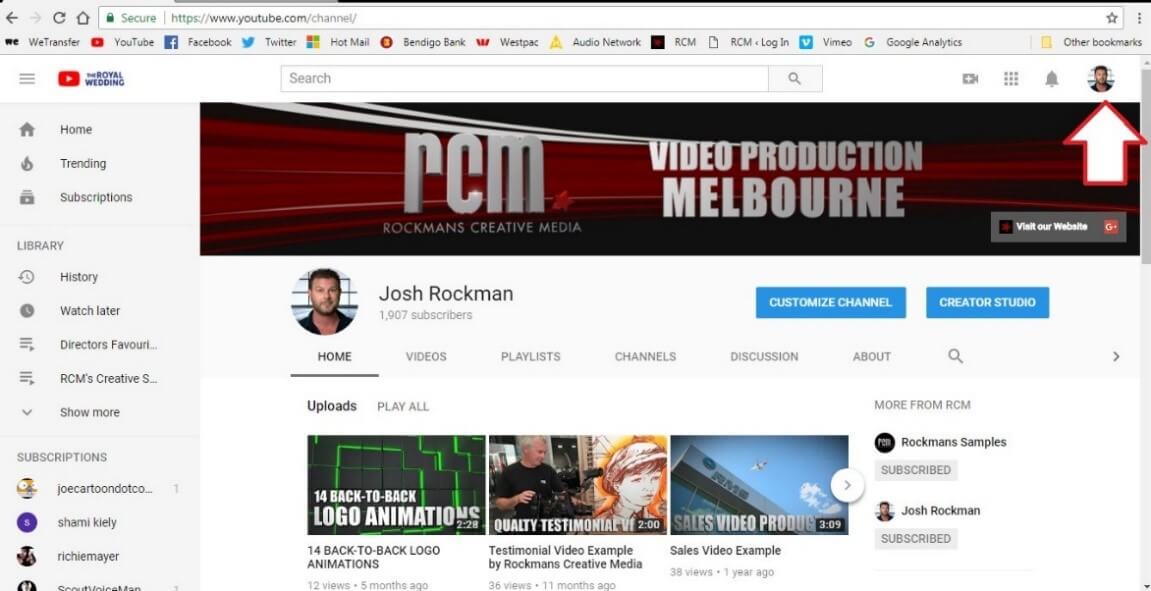 In the top right, click your account icon and then select "Creator Studio".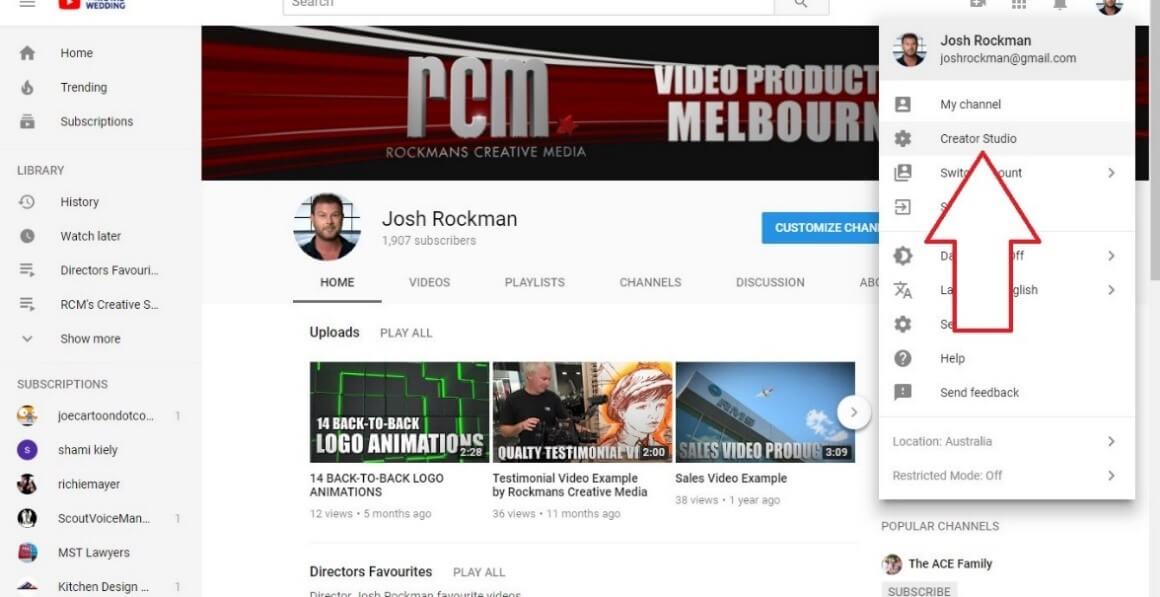 On the left, click "Video Manager", then "Copyright Notices"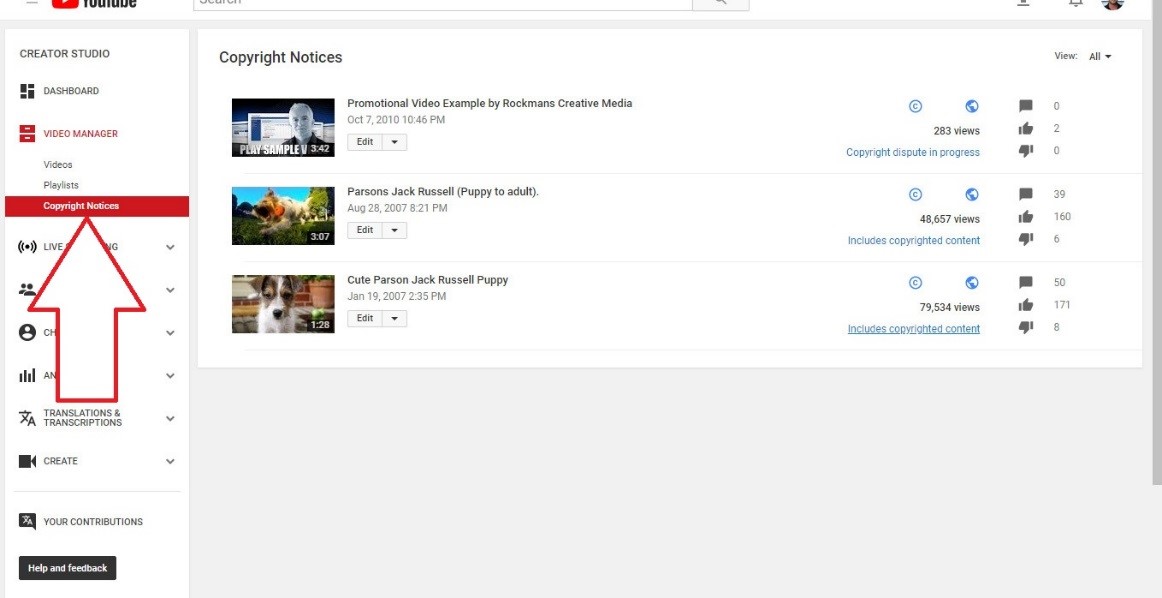 Click "Includes copyrighted content"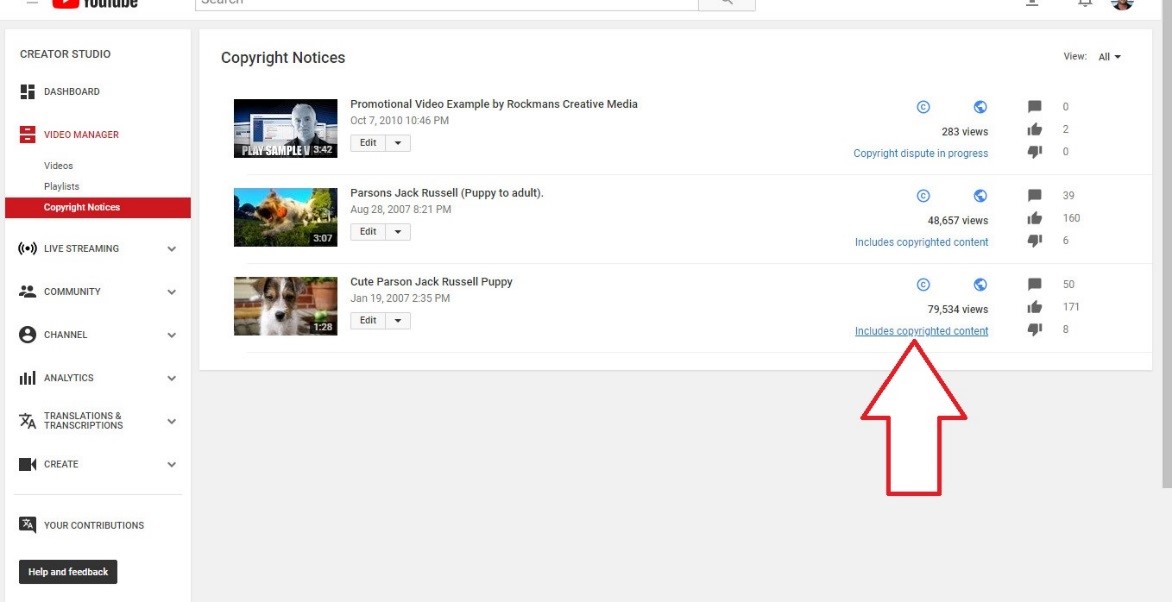 Click on "File a Dispute"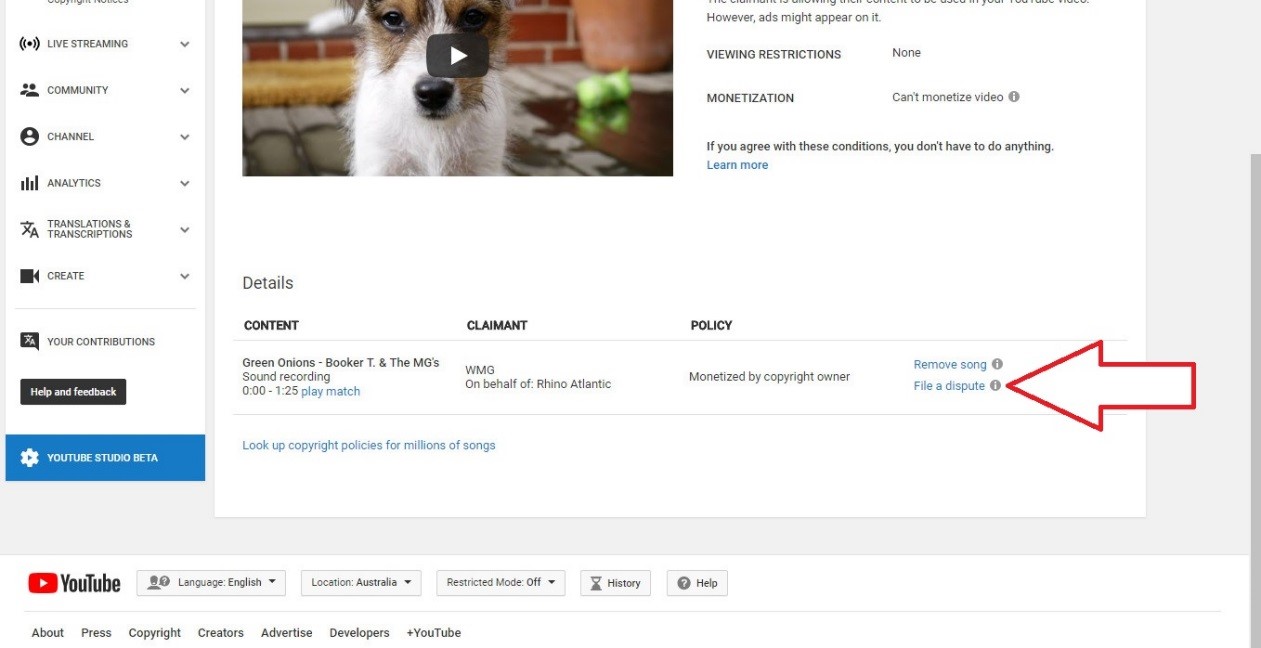 Check the option that says "I have a license or written permission from the proper rights holder to use this material" and click "Continue".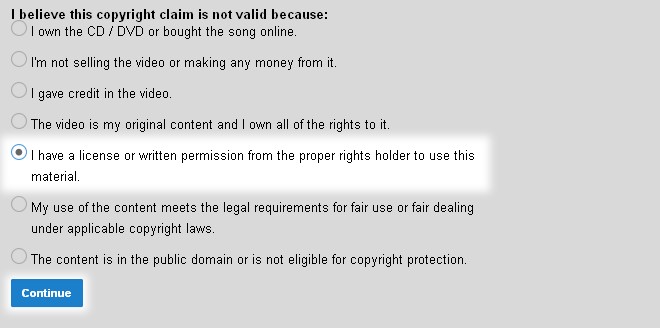 Check box "I am sure that I have a licence or permissions, and I want to dispute this claim".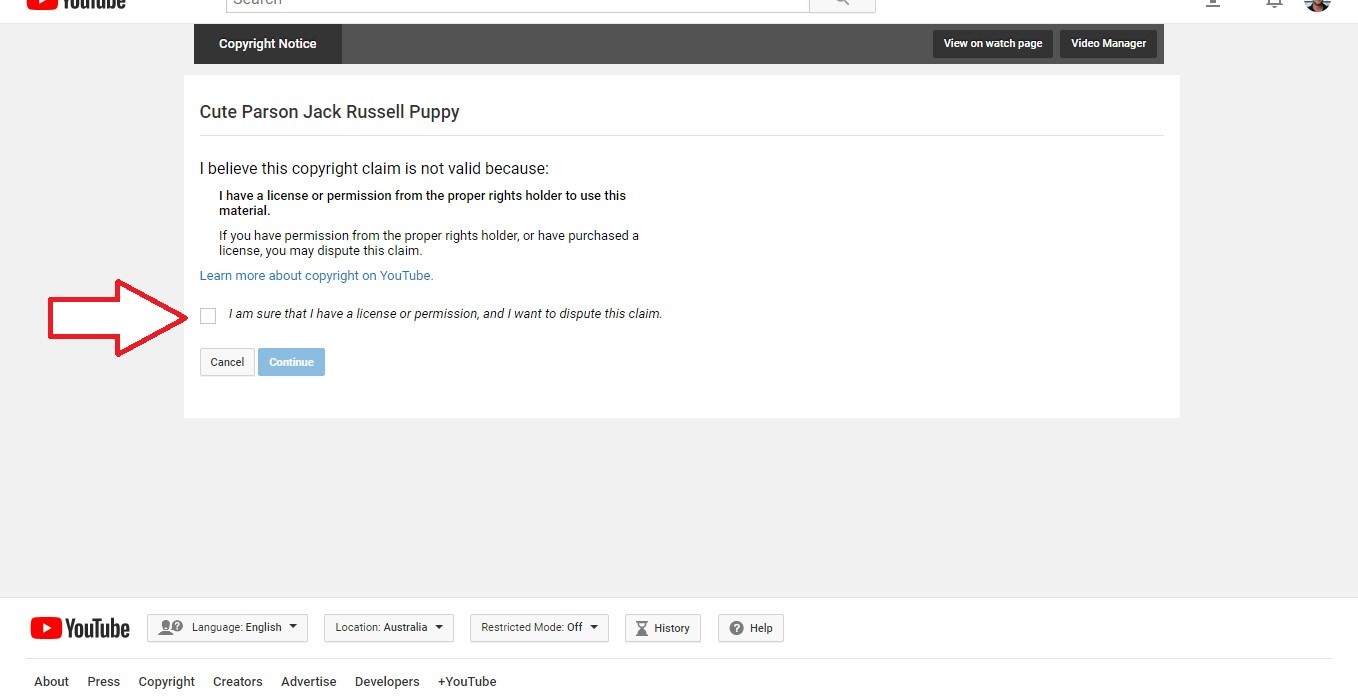 At the final step you will be asked to give a brief explanation to your dispute. Here's an example of what our clients would need to write (with some details crossed out):
All music in this video has been fully licenced by Rockmans Creative Media through
Audio Network. For confirmation or further details please contact… 
The Music Licensing Manager from Audio Network:
email – XXXXX@audionetwork.com.au | phone – +61 (02) 8204 XXXX
Suite 2, Level 2, 645 Harris Street Ultimo, NSW 2007 Australia 
OR 
Josh Rockman, Managing Director from Rockmans Creative Media:
email – XXXX@rockmanscreativemedia.com.au | phone – +61 (03) 9500 XXXX
Suite 2, 892 High Street Armadale, VIC 3143 Australia
Submit your response by clicking "Continue".
YouTube will process your claim within 30 days. This should result in the removal of all advertising before or during your video.
We all need to know the copyright we own is safe. This is one way to ensure your videos and their messages can reach their intended audiences, setting your business apart in a crowded and complicated marketplace.
If you are a client of Rockmans Creative Media and require further help please call us on (03) 9500 0053.
Looking for great production music? We use and recommend Audio Network.
For more great information on video production and video marketing see our main post board here.