When you're promoting a new product, it's essential to get your messaging right if you want it to stand out from the crowd. Product Marketing with video can be the ideal way of getting your message across and creating demand.
Here's why you need to be using video to market your products, and how it can be used to best effect.
What is product marketing all about?
The whole point of product marketing is to make sure as many people know about, buy and use your product as is possible. This means it's essential that consumers understand what your product is, what it does, and how it can help them.
Your messaging has to reach your target audience so the people who are most likely to buy your product are seeing and understanding your marketing. This is how you create demand for the product you're selling.
You're also likely to be competing in a marketplace where there are some, if not many, similar products on offer. This means you have to make an extra effort to persuade people to choose your product over others which fulfil the same needs and wants. Your brand messaging has to be clear and effective so people understand exactly what sets you apart from your competitors.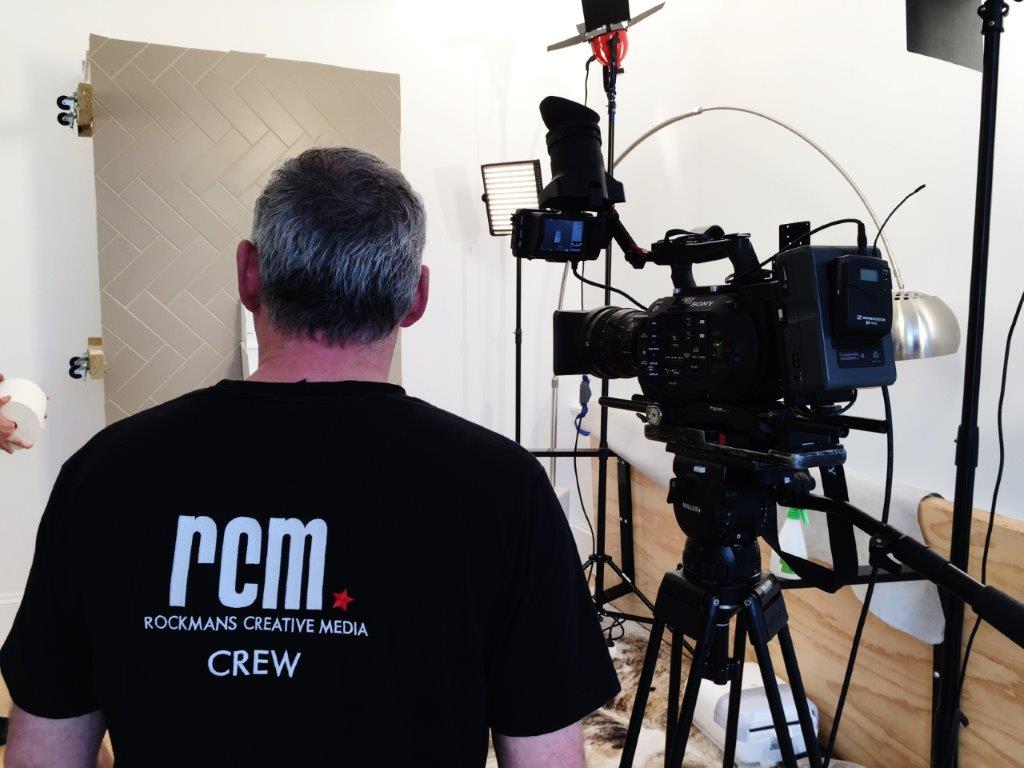 Video gives you the opportunity to do all these things. Here's how to use it to market your product successfully.
1. Tell an engaging story
Your product might have a thousand benefits and features but simply explaining these won't convince consumers. They'll switch off because it's dry. You need to sell the experience of the product rather than the product itself. Engage your audience. Draw them into a narrative so they feel your product represents something truly special.
Video is ideal for creating compelling narratives that engage audiences. It enables you to explain dull concepts in an interesting and understandable way. You can use dialogue, action, graphics, animation and music to get your message across.
All of this makes your product more memorable. People remember 95 percent of the information they've received through watching a video, compared to just 10 percent of what they've read.
2. Prove that your product works
If you're going to make claims about your product, you have to be able to prove they're true. Today's consumers are so saturated with advertising that they don't automatically trust what a brand says about its own output. This is where video testimonials can help. Watch the below video to view a testimonial example.

Video offers an authenticity that written reviews can't hope to match. Viewers can actually see people talking about your product. They can hear their tone of voice and watch their body language while digesting what they're actually saying. This creates a stronger sense of identification, which in turn builds trust.
In fact, 84 percent of people now trust online testimonials as much as personal recommendations from friends and family when it comes to making purchase decisions.
3. Give your audience what they want
Product marketing is all about solving a problem or filling a need in the lives of your customers. If your marketing caters to their preferences, they'll think it's more likely that your product will, too.  Here's a short product marketing video sample…it's quite convincing.

This is why you really need to be using video. Four times as many consumers would prefer to watch a video about a product than read about it, as would 59 percent of business decision-makers. In total, 90 percent of consumers now use product videos to help them make purchase decisions. So, whether you're marketing B2C or B2B, video is your audience's preferred medium.
4. Create a buzz around your product
The more people are talking about your product, the more people will want it. This is the concept of "social proof", where we automatically want to be a part of the things are friends are into so we don't get left behind.
If you want to create social proof around your product, you need to spread the word on social media. Video is the ideal means of doing this. Social media users love video content so much that they share it 1,200 percent more than written text and images combined.
This includes branded content. 76 percent of users will share a branded video with their friends on social media if they find it entertaining. This is a great way of introducing new audiences to your product and increasing awareness of your brand.
Ready to get into video marketing?
If you'd like to know more about video marketing and what a professionally-produced video could do to increase sales of your product, please get in touch, and we'll be happy to talk to you.
For more information on Rockmans Creative Media, start on our home page here