If you are not yet using a video content marketing strategy for your business, you are potentially missing out on a huge number of benefits and opportunities. Here's what video content marketing is, and why and how you should be using it to boost the success of your brand.
What is video content marketing?
Video content marketing is a way of using video to boost the visibility of your brand online. Just like all other forms of content marketing, video content puts the consumer first by offering them something for nothing. It informs and educates audiences, answering the questions they are asking search engines and helping them to make purchase decisions.
By providing this useful content, you also can boost the success of your business as video is a memorable, informative and fun way of engaging audiences and keeping your brand top-of-mind. This helps you to reach wider audiences, increase awareness of your brand, and attract more leads and sales.
What are the main types of content marketing videos?
There are many types of marketing videos, including:
Company overview videos – these can be an introduction to what your company does, interviews with key staff members or behind-the-scenes videos showing what life is like day-to-day in your company.
Explainer videos – these are a great way of demonstrating how a particular product or service works, and how it can solve consumers' problems. These videos are so useful that 90 percent of consumers now use video in helping them to make purchase decisions.
Event videos – sharing videos of your corporate events can help to generate interest in your brand. By sharing videos of the highlights or keynote speeches, you can reach out to audiences who could not attend in person, boosting future attendance.
Educational videos – these can be answers to questions which your business is frequently asked, or interviews with experts in your industry, helping to inform people about your field of work and establishing you as a trusted thought leader.
Testimonial and case study videos – these are highly useful in convincing people to purchase from your brand. 84 percent of people now trust online reviews as much as personal recommendations from family and friends, and video testimonials are far more persuasive than written reviews as viewers can actually see people's body language and hear their tone of voice as well as their words.
Your video content strategy can include a combination of some or all of these types of video, building up a detailed picture of what your brand is about and encouraging consumers to trust your business.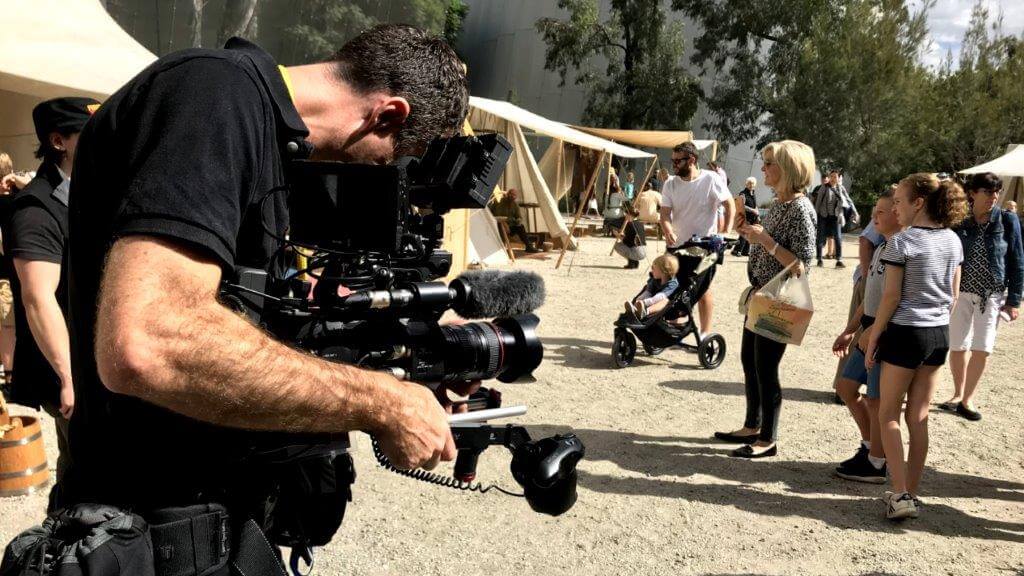 What are the benefits of video marketing?
Using video content as part of your marketing mix has a number of important benefits for businesses.
1. Video is highly memorable
Video is an extremely memorable way of presenting information. People remember 95 percent of the information they watch in a video, compared to just 10 percent of what they read in written form.
This is because video utilises a number of different techniques to make the information more engaging for audiences, such as speech, music, graphics, animation and special effects. These combine to create a story which people feel involved with, helping them to absorb and remember your brand messaging.
2. Video makes your website more visible
Using video on your website helps it to rank higher in search engine results. This can result in your organic website traffic increasing by up to 157 percent.
In addition, consumers spend approximately 88 percent longer on websites which include video, which gives your brand message much longer to sink in.
3. Video is great for mobile
It is now essential that your website is as mobile-friendly as possible as 52.2 percent of all internet traffic worldwide is now generated on mobile devices. Video is ideal for mobile devices. Thanks to 4G technology, people are now watching video wherever they are. This opens up great opportunities to engage specific audiences in your local area, such as offering deals to those who are shopping near your location.
4. Video is highly sharable on social media
One of the most effective ways to grow awareness of your brand online is through social media. Video is ideal for this as it's shared far more on social platforms than any other type of content. This includes branded videos – 83 percent of users now say that they would consider sharing a branded video with their friends if they found the content entertaining.
Increasing your reach on social media is essential for growing your audience. A big part of the reason for this is the concept of social proof, where people are much more likely to want to know about something if all their friends are talking about it.
Find out more about video content marketing
The video content you post online represents your brand's quality and values, so it makes sense to use high-quality, professionally-produced videos. If you would like more information about video content marketing and how we can help, please start on our home page or contact us.