Create Your Video Marketing Strategy Before Production Begins
Using video in your marketing can provide many significant benefits for your business. But if you want to achieve maximum results, you need to have a definite video marketing strategy for how and where your content will be used. This not only helps the production company gain a better idea of what is needed, but it also means your videos will be in the strongest position to gain attention.
Here are some tips for creating a strong video marketing strategy before a single minute of footage has been shot, so you can hit the ground running once production is complete.
What do you want your video to achieve?
Video is one of the most successful marketing tools — in fact, marketers consistently report that video content has the best ROI of any type of marketing content. However, there is no such thing as a "one size fits all" video suitable for every occasion. There are numerous types of marketing videos, each with a different purpose. Some of these include:
Brand awareness videos – Detailing what your company does and how it does it. These should be engaging in order to attract new customers.
Product demonstration videos – Showcasing a particular product you make and explaining how it works. These videos can have significant results for your sales, as 64 per cent of consumers report that they have bought a product after watching a video about it.
Behind-the-scenes videos – Highlighting your company culture, showing footage of your workplace and workforce, possibly also including interviews with your CEO and/or employees. These are important for establishing your brand as ethical and can also help with recruiting new talent.
Customer testimonial videos – Interviews with customers talking honestly about their experiences with your brand. These are often highly useful for attracting new customers through building trust and brand loyalty.
Events videos – Featuring footage from an event your company has held, such as a conference, party or product launch, for example. This highlights the success of your brand.
Case study videos – Focuses on a single client who describes how your product or service has helped them solve a problem or increase their business success.
Promotional videos – Specifically designed to inform an audience on your business and what it offers. Can be broad or product/service specific.
An important part of your marketing strategy is to decide which type of video you want to make — this will depend on which area of your business you want to concentrate on.
Where do you want your video to be shown?
Deciding where to post your videos is another essential component of your video marketing strategy. Videos can create a variety of results when posted in different places:
1. On your website
Video attracts people to your website. You can achieve up to 157 per cent more organic traffic from search results if you use video on your site — and visitors will stay on your site longer if it features video, too. Here is a home page corproate video example.

2. On your landing pages
The point of a landing page is to get users to click through to your website and, ultimately, make purchases. Video is a great way to get your landing page noticed, making it 53 per cent more likely to show up on the first page of search results. Below is a short animated video created for the specific page the product is featured.

3. On your social media pages
A social media presence is essential for any business today — but are your Facebook, Instagram, and LinkedIn accounts working well enough for you? If you're not using video, the answer is likely to be "no". Research shows that video content gets shared 1,200 per cent more on social media than text and image posts combined. This enables you to reach a potentially huge new audience. Here is 15 second video examle created for FaceBook and Instgram.

4. In EDM and email marketing campaigns
Email marketing is particularly useful for businesses selling B2B — but it can be a lot more successful if you include video in your marketing emails. Video boosts email click-through rates by up to 65 per cent, meaning that a lot more prospects will get to find out more about your business and potentially go on to buy from you. Beloww is an example of a B2B sales video.

Time to plan your video marketing strategy
Now that you understand the different types of video, how they're used, and where they can be posted, you can start crafting a video marketing strategy that works for the unique needs of your business. And, when it comes time to shoot your video content, you need to trust it to an experienced video production company that will showcase your business in its very best light.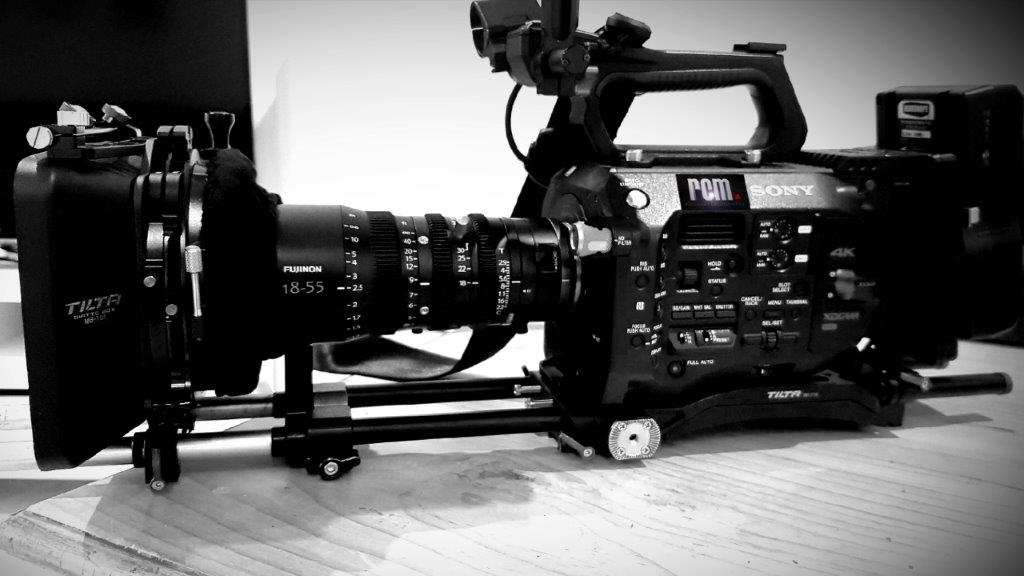 The professional team here at RCM is always happy to talk or brainstorm ideas for your video requirements — contact us to get the most from your video marketing strategy and instant quotes.