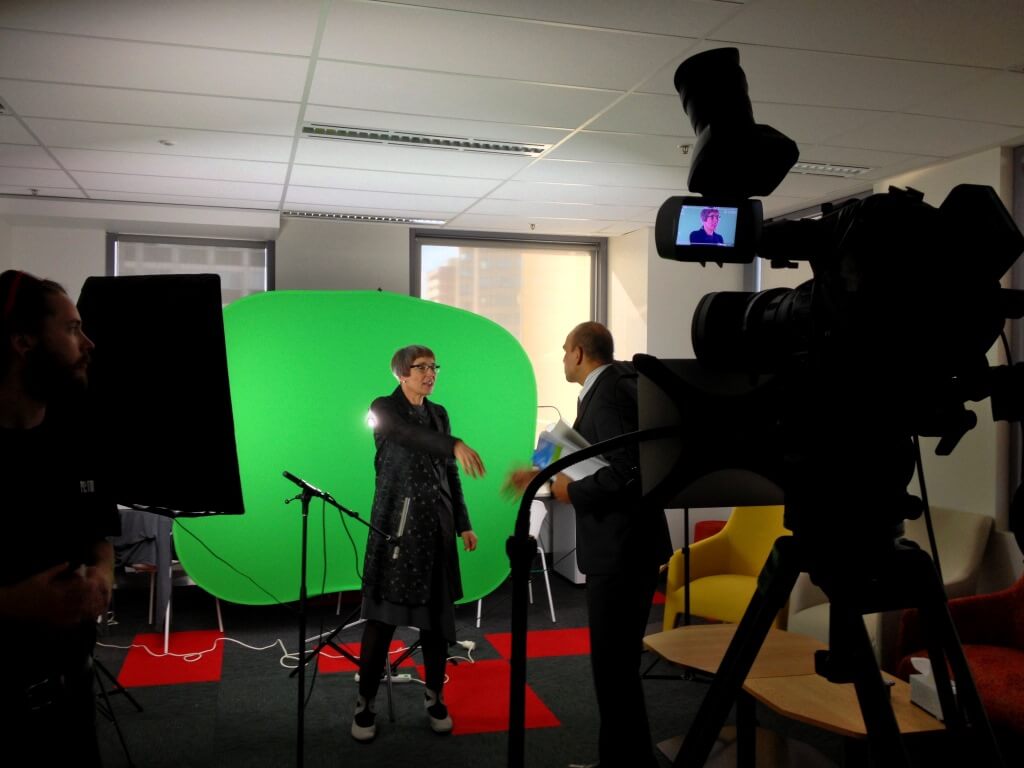 If you're in business, it's pretty much a given that you need to have an online presence these days.
But you could be missing a trick if you're not using the power of video marketing on the internet.
The amount of time people spend watching videos online video has grown exponentially over the last few years (Australians, for example, are now spending an average of 5 hours 23 minutes per month watching online videos, whilst in America it's coming on for 23 hours).
So, if you don't have an online video marketing strategy you could miss the chance to connect with a vital audience.
Video marketing will allow people to really click with you and develop a much deeper relationship with your brand. With the comprehensive video production services in Melbourne that we offer, our aim at Rockmans Creative Media is to really help you to harness power of the web and to engage your audience.
The following Are Just a Few of the Benefits That Can Come with Using Video Production to Bring Your Brand to Life Online:
Traffic
Close on 90% of overall internet traffic is video based. That's an awful lot of people you could be missing out on if you're not marketing your company with video online.
Making a Personal Connection
Reaching out to your potential market with online videos can help them to make a personal connection with your brand, and really get to know you eye-to-eye.
This is a vital selling tool, as it deepens their relationship with your company, making them more likely to place their trust in you and to spread the word.
Adding an Authentic Touch
People are often sceptical about what they read on the web and feel uncomfortable when they can't put a face to a name.
Using video production as one of your marketing tools will help to allay any fears – it gives a face to your rhetoric that instantly helps you to seem more trustworthy and personable to potential customers.
The Power to Move You
Audio undoubtedly has a huge emotional effect on an audience, giving emotional clues about how to react to a situation – just think about the classic horror movie with its creepy music cueing us up that something bad is going to happen. And, whilst we certainly wouldn't recommend using horror tactics at RCM, it's real proof that when audio is combined with powerful video production cues it influences the emotions of the watcher; creating a much more compelling message than with text alone.
Keeping Your Audience Engaged
Alongside this, a captivating video can work well to increase response and conversion rates.
You have someone's full attention when they're watching a well-produced video, and most people are likely to watch from start to end.
This means that you can create a clear message and strong call to action to prompt your audience to respond.
Spreading The Word: Your Brand in Their Pocket
With the explosion of smartphones and tablets, there are more devices than ever that allow video to be viewed on the go, as well as at home or in the office. You can also let people download your video easily, so that they can view it time and again, and share it with their friends.
The Proof is in the Pudding
By adding video production into your marketing mix, you can create simple demonstrations that tell customers how your product will benefit them. You can consider using online video case studies and how-to demonstrations, or put up reviews to tempt the audience towards your service. All in all, when video production is such a strong tool, it's hard to think why you wouldn't want to use it.