Why use video for staff and visitor induction?
Video is one of the most powerful communication tools in the world. It has seen a meteoric rise in popularity over the last few years – technology now makes it possible for us to convey a huge variety of messages with video that simply weren't possible before. These uses are also making their way into the workplace in a number of ways. One of the most effective ways video can be used at work is for staff and visitor induction. Here's why.
Video has changed the way we communicate
These days we all relate to video as we're so used to seeing it in our daily lives, particularly on social media. Its importance in the way we communicate with each other can be shown by the fact that Facebook, the world's most popular social network, now prioritises video over every other type of content. Over 100 million hours of video are now watched on Facebook every single day, demonstrating just how important video has become in communications between friends.
Workplaces are seeing how effectively video can shape the ways people relate to each other. 93 percent of Internal Communications professionals now believe video is essential in improving communications in the workplace. This is why it's the ideal medium for providing information to staff and visitors, such as inductions.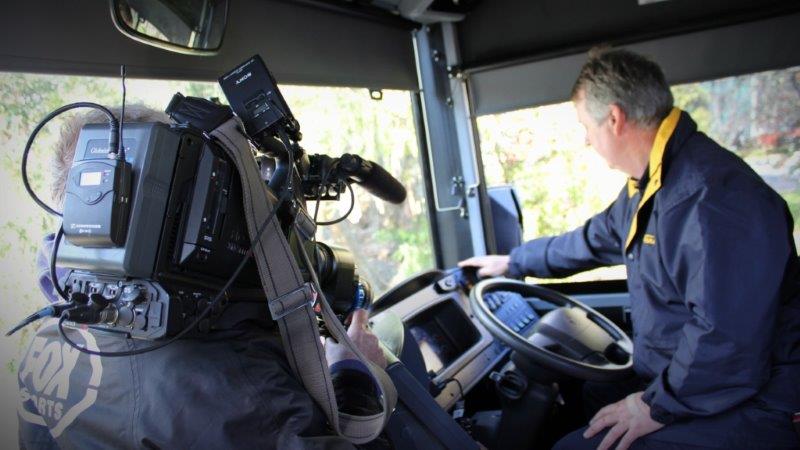 Video Induction Shoot in Progress
Why video is effective for visitor inductions
A visitor induction video can be shown to guests on arrival, covering topics such as safety procedures and guidelines, fire exit routes, and how to maintain the security of the building. Obviously, this information is vital as it could save lives. The way the information is provided can make all the difference when it comes to how much of it your workplace visitors will remember.
On average, we retain approximately 20 percent of what we read. If your health and safety information is on a printed sheet, you've got a one-in-five chance of your visitors remembering what to do in an emergency. Show the same information in a video, and retention rates shoot up to between 80 and 90 percent. This is why video makes the perfect medium for visitor inductions.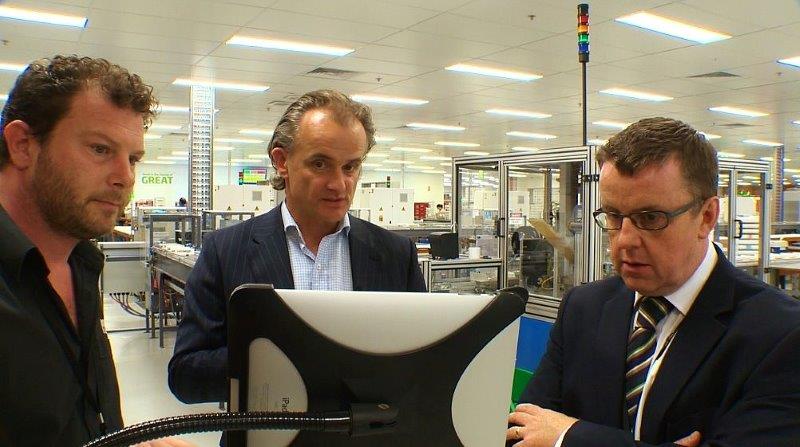 Discussing the Induction Video Script
Why staff induction videos are the way forward
When a new member of staff starts work at your company, an induction video is a perfect way to welcome them and introduce them to the company culture, working practices, ethics and performance standards. It's highly unlikely your CEO and Senior Managers will be on hand every time a new staff member joins, so a video can introduce new staff to the leaders of the company and make them feel part of the wider team.
This becomes even more practical if you're a large company that has numerous staff members operating from more than one site. In this case, person-to-person inductions are too costly and time-consuming.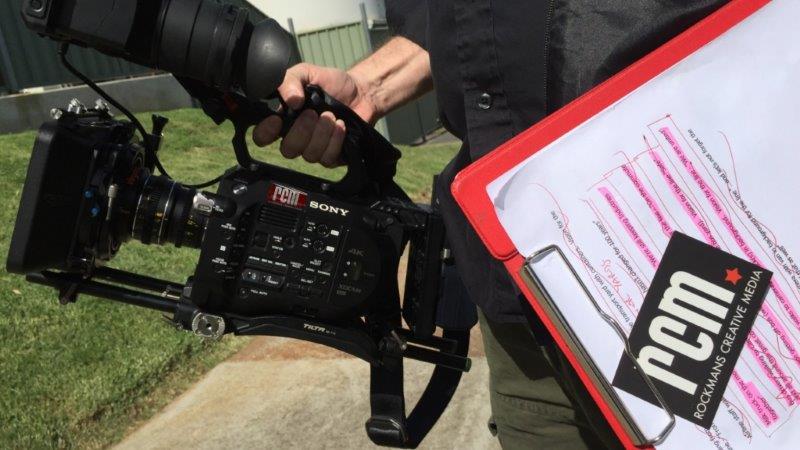 High End Video Camera Ready for Action
Why the right induction matters
Providing new staff members with the right induction is crucial, not just to employee performance, but also to staff retention. Research shows that 69 percent of employees are more likely to remain with the same company for three years if their induction experience was positive. Video enables you to control the induction message, ensuring it's positive, welcoming, and motivational.
Video ensures consistency
Induction videos ensure consistency in the workforce as every new staff member is receiving the exact same message every time. This is more likely to result in consistent working practices and a cohesive workplace culture than if inductions are delivered in person. Different staff members are likely to conduct inductions in different ways, and the messaging may not always be the same.
Standardised induction processes have been shown to yield a 50 percent higher retention rate of new staff than non-standardised ones, and 50 percent higher staff productivity. If everyone receives the same message when they start, they'll all have an accurate idea of what the company expects from them and will perform accordingly. They'll also be more motivated to stay if they know everyone has been treated the same during their induction – it symbolises a fair workplace culture.
Video has become so integral to our society and our communication with each other that it can only be a positive step to integrate it further into the workplace. It will lead to higher staff retention, a happier workplace culture, and a safer working environment for everyone.
If you'd like to discuss an Induction videos in more detail, get in touch with us at sales@rockmanscreativemedia.com.au or call Melbourne 9500 0053.
We also encourage you to learn more about the production process, the more you understand the how videos are created the better you can decide how your content should be made. Please visit our home page and discover the comprehensive and free video guide for clients.